Hennessey Stick An HPE500 On A Lexus LX 570 [VIDEO]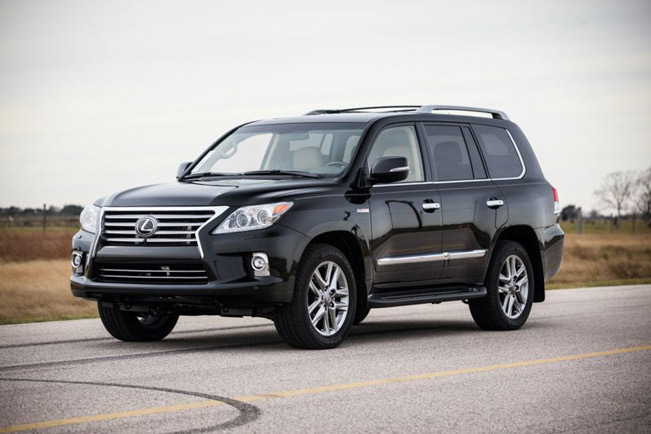 Remember last week's Corvette C7? Well, here is another Hennessey brainchild. An HPE500 upgrade once again but this time on a Lexus LX 570 SUV. Better hide the kids because this one's a bit of a brute.
Let's cut to the chase: 500 hp and 530 lb-ft of torque. How have they done that? With a big TVS supercharger of course. Clear out the airways with a high-flow air filter, tweak the fuel injectors, calibrate the engine ECU and you've got yourself a first-class gas guzzler. The time it now takes to do a 0 to 60 mph sprint in it is 6.6 seconds That's almost a whole 1 second faster. There are also complementary HPE500 badges here and there which, arguably, don't make the LX 570 go faster, but they do add some clout.
If you want the full package, opt for some of the wheels and tires on offer. Beef up the suspension and add even more power with a new set of exhaust manifolds (because, obviously, the stock are just not good neough).
Check it out: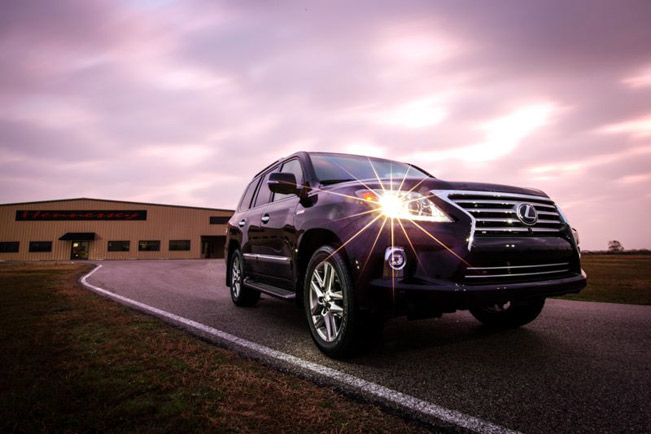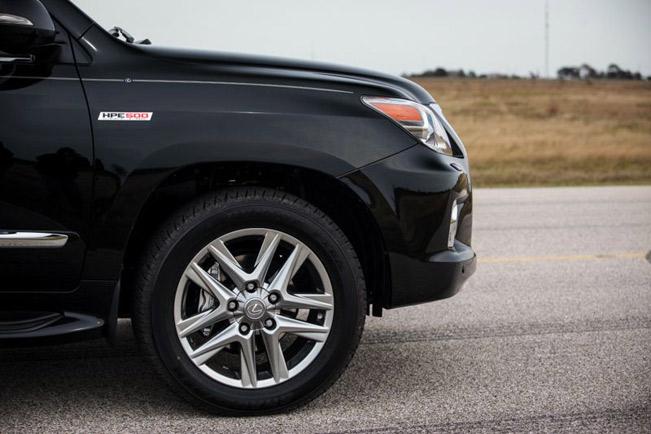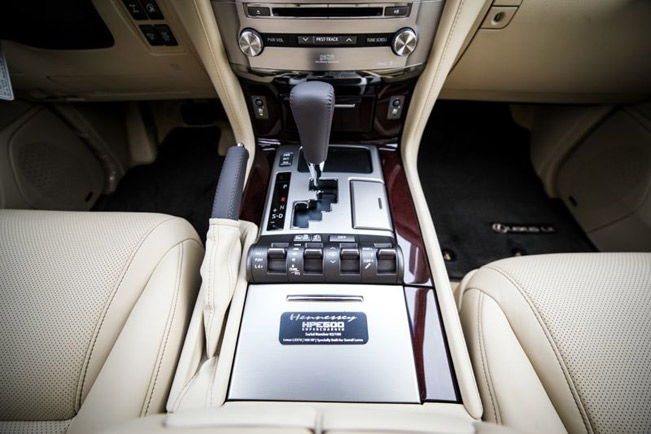 P.S. - here is a bonus clip of a 2014 HPE700 Twin Turbo C7 Corvette Stingray blowing off some steam on a dyno. You're welcome!
Source: Hennessey
Video Source: Hennessey via YouTube