Hennessey HPE600 Chevrolet Camaro Z28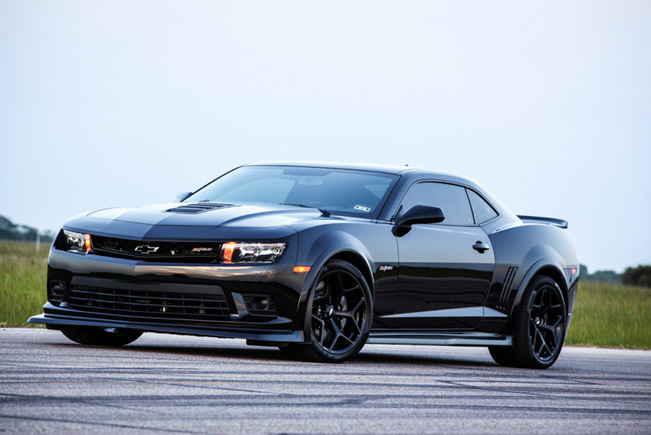 Hennessey Performance has presented their latest tuning package for the new Chevrolet Camaro Z28. The HPE600 performance upgrade boosts the mighty engine to 636HP (468 kW) at 7,000RPM – an increase of 136HP.
2014 Chevrolet Camaro Z28 is powered by a 7.0 liter LS7 V8 engine originally producing 500HP (373 kW) and 637Nm (470 lb-ft) of torque. It is connected to a 6-speed Tremec gearbox powering the rear wheels, where an LSD takes care about the traction.
The additional power is thanks to a number of upgrades: ported cylinder heads, upgraded valvetrain parts, custom HPE camshaft, stainless steel longtube headers, redline water weter, professional installation, HPE engine management calibration, dyno tuning & road testing.
Furthermore, the car is fitted with Hennessey premium floormats, Hennessey carbon fiber door sills, serial-numbered dash & engine plaques and Hennessey exterior badging.
The HPE600 performance package comes with 3 year / 36,000 mile limited warranty and pricing is available upon request.
Enjoy the videos!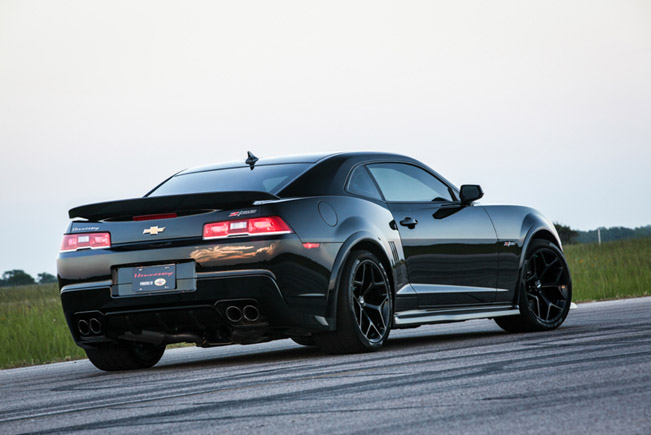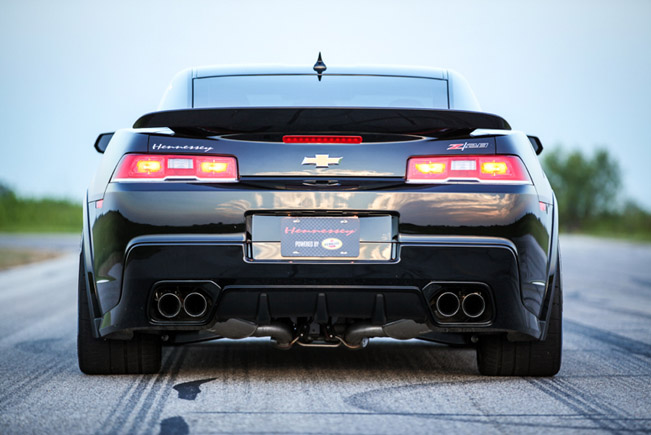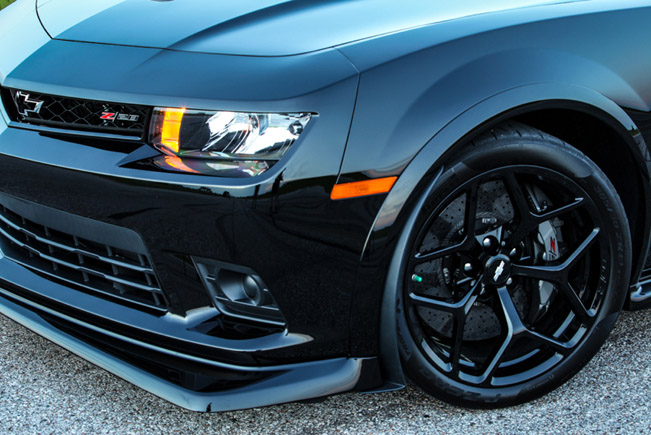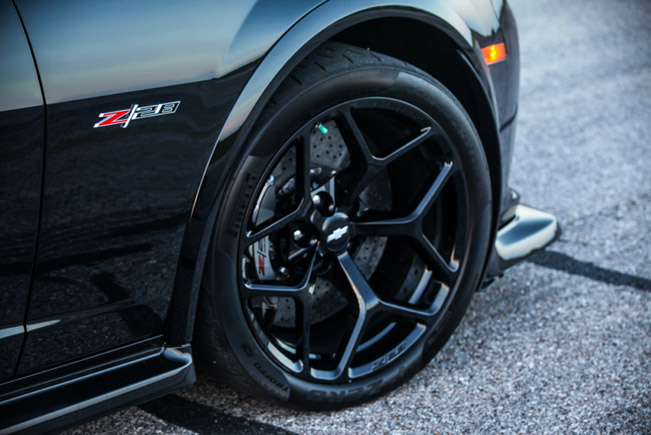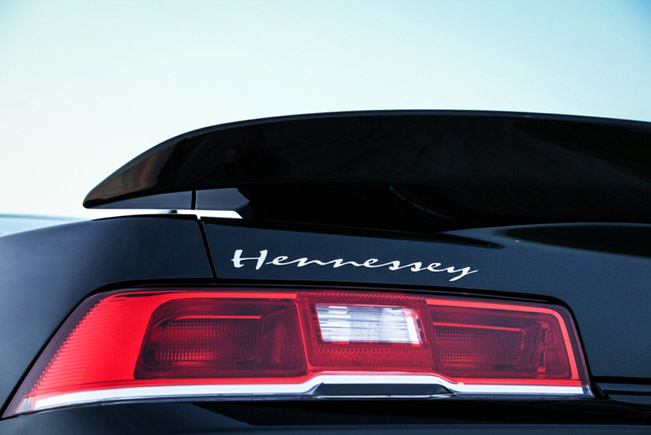 Source: Hennessey