Hennessey Performance Shares First Details On Chevrolet Corvette Stingray Project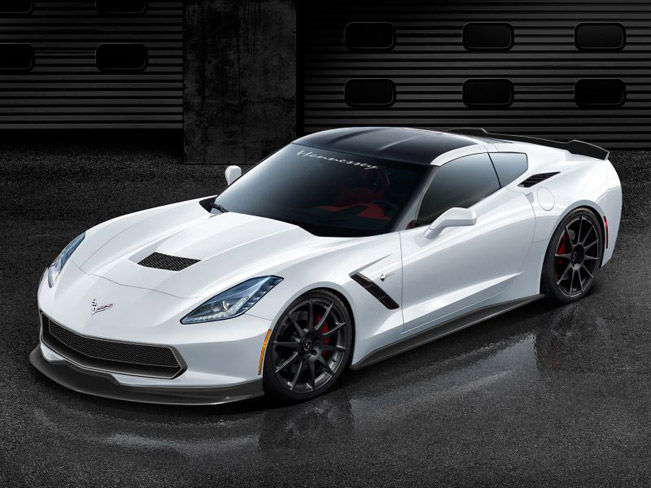 Hennessey Performance has jus exclusively disclosed the first details around their new project on the 2014 Chevrolet Corvette Stingray C7. The project has been teased with two images, revealing how the car will look like.
Corvette Stingray is equipped with LT1 6.2-liter V-8 unit, which produces 460 hp (338 kW) and delivers an enhanced improved fuel economy. But obviously this wasn't enough for Hennessey Performance specialists.
Therefore, they embarked on a project, called Hennessey HPE700 Corvette in order to make the new Chevrolet Stingray even faster, exquisite and extraordinary. The car is expected to officially debut in October 2013.
It is expected that after the tuning the car will be able of producing 700 hp (515 kW) thanks to the incorporation of TVS R2300 supercharger. Packing 8 psi of boost through custom CNC-ported factory cylinder heads, working with proprietary intake and fueling systems plus a recalibrated ECU, the system should provide enough thrust for exciting driving.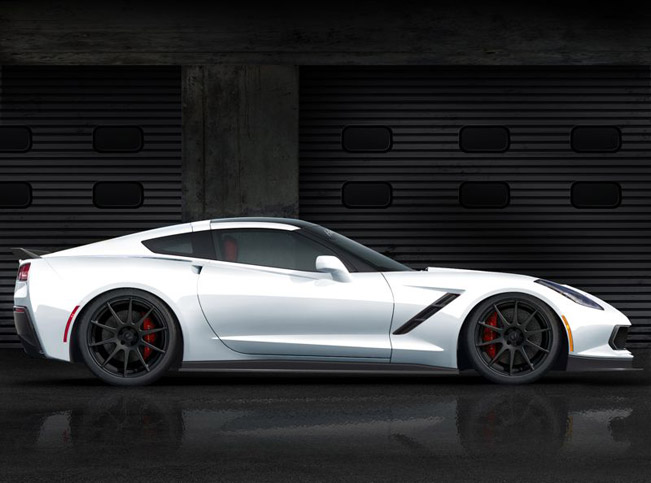 The transmission choices that are being offered here are either the 7-speed manual or 6-speed automatic one. The HPE700 Corvette will be visually enhanced via the CarbonAero™ body treatment.
It comprises of an aggressive front splitter, notched rear spoiler, side sills and a hood. The latter includes a deeply drawn power dome and dramatic central vent that both decreases underhood temperatures while at the same tine increasing downforce by evacuating air.
Furthermore, the body pieces are made of hand-laid carbon fiber. They serve in terms of increasing the downforce and creating an aggressive visual stance. In addition, the car can be equipped with 10-spoke H10 alloys shod matched with Michelin Pilot Super Sport tires.
An optional coilover suspension system which uses Penske double-adjustable shocks will be also available. There are additionally being offered Brembo brake upgrade with carbon-ceramic rotors.
Unfortunately, up to date no interior details have been finalized. However, it was disclosed that each car will come with dash and engine plaques displaying the serialized build number.
Source: Hennessey Performance