Hertz Ford Focus ST-H In Panther Black Body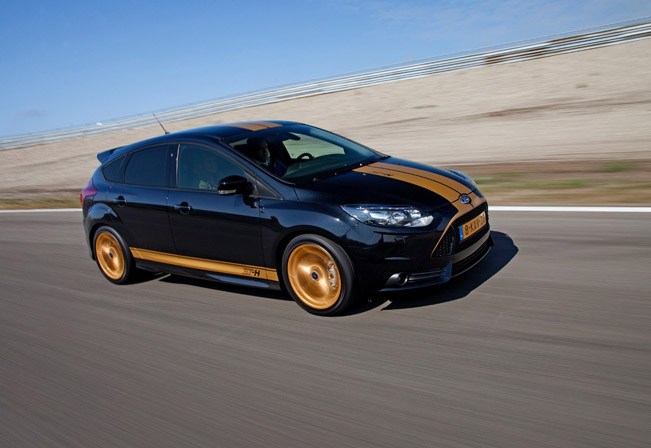 Hertz Ford Focus ST-H is a spectacular tuning that comes all the way from Amsterdam. The unique vehicle was entirely refined, starting from the exterior and ending up with the interior.
First of all, this spectacular Ford Focus ST-H pays tribute to all of those adorable Mustangs. This is visible to the unique Gold stripes which run from the front till the rear of the car. In addition, the golden theme was continued in the new rims on which now this Focus runs.
Next, the Hertz Ford Focus ST-H had to be powerful enough. This is the reason that motivated the team to equip it with 250 horsepower (184 kW) 2.0 EcoBoost engine. This powertrain is capable of an acceleration time of 6.5 seconds when the car has to cover the 0 – 100 km/h sprint.
In addition, the machine has an electronically limited to 248 km/h. Furthermore, the exterior of this five - door hatchback was additionally improved by the inclusion of new sporty ST bumpers, side skirts and a centrally positioned exhaust ST.
The black color theme of the exterior continues in the interior through the black leather electrically adjustable Recaro Recaro front and rear seats. At last to be mentioned is that this Focus ST has been equipped with many innovative technologies such as Ford's SYNC connectivity system.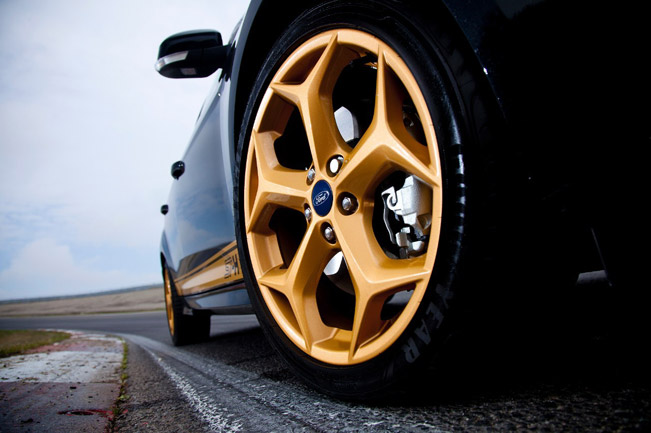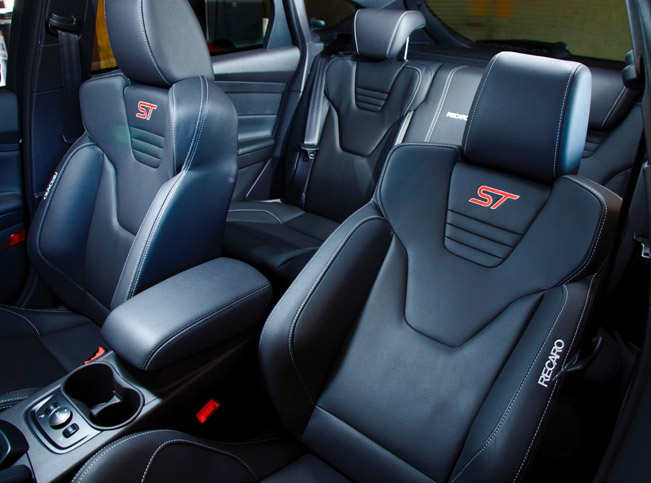 Source: Ford