2016 Honda Civic Coupe and Clarity Fuel Cell Vehicle to Debut in L.A.

2016 Honda Civic Coupe, or the tenth generation ecstatic Civic, and the Clarity Fuel Cell are going to make their North American debut at the Los Angeles Auto show next week. Both vehicles offer a new expression of valuable qualities such as 'Clean, Safe and Fun', and they are going to put a strong emphasis on them during the show.
10th Gen Civic Coupe
The Coupe is built over the same sports platform of the Civic, and its appearance at the event reminds customers that it is currently going on sale (starting today). By the way, you can already find it in dealerships. 2016 Civic Coupe delivers a glimpse of the future design language of the brand with its athletic lines, high-tech interior, and powerful as well as engaging powertrains. There are two new engines, including the first-ever turbocharged for the U.S. Civic.
SEE ALSO: CivicX Imagines 2017 Honda Civic Type R Hatchback Prototype
Sporty performance is inevitable and so is the refined ride. But do not worry about the fuel efficiency, because Honda promises that it will be even lower than expected.
The Civic Coupe is the second of the 10th generation Civic models, including a sedan and Si models, a 5-door hatchback and the first-ever Civic Type-R. This fact makes the Civic lineup the most diverse and innovative one in model's history.
Clarity Fuel Cell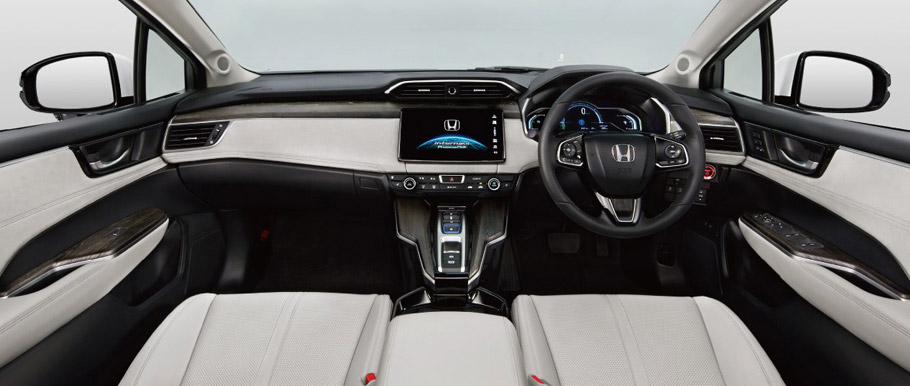 Following a world debut at the 2015 Tokyo Motor Show in October, Clarity Fuel Cell is a five-passenger sedan with great performance, range and efficiency. In fact, it is 'world's first production fuel cell sedan to house the entire fuel cell stack and drivetrain system in the front engine compartment'.
Why this vehicle is so important, especially in the U.S. The reason is that it houses original technologies, which lowers the carbon dioxide released in the atmosphere, since it hardly releases any. And how about the driving rage? It is more than enough, measuring 300 miles. Oh, have I told you that the refueling time is approximately three minutes?
Honda Clarity Fuel Cell will launch in the United States in 2016, but first it will be introduced in Japan in March. If you are interested in what you have read, then visit Honda's booth, located in the West Hall at the Los Angeles Convention Center. The show starts November 18.
Source: Honda