2016 Honda Civic Coupe: Fresh And Agile, Cozy and Beautiful

Fresh in style, sporty in spirit and advanced in technologies, the all-new 2016 Civic Coupe goes on sale on March 15 with a rather tasty price. Following the successful introduction of the 2016 Civic Sedan, recognized as 2016 North American Car of the Year, the Civic Coupe comes with same ambitions, as it comes to pleasing customers and impressing critics.
In terms of drivetrain system 2016 Civic Coupe offers a total of three engine configurations: a 174hp (127kW) 1.5-liter DOHC turbo unit with CVT, a 2.0-liter i-VTEC egine, producing a total of 158hp (116kW), paired to a CVT (LX and LX-P- and the same 2.0-liter engine, but this time paired to a six-speed manual gearbox for the LX trim level. The overall fuel economy is measured 31/41/35 mpg fir the LX with 2.0-liter with manual transmission.
SEE ALSO: Honda Civic Hatchback Prototype to Stun the Geneva Motor Show with Exclusive Premiere
And being honest here, the new Civic Coupe impressed us. It did it with the new vehicle architecture, the sporty spirit, but still comfortable ride, it did it with the spacious and cozy interior and of course the Civic impressed us with the refined engine system and the additional utility features as the Honda Sensing system and the numerous safety additions.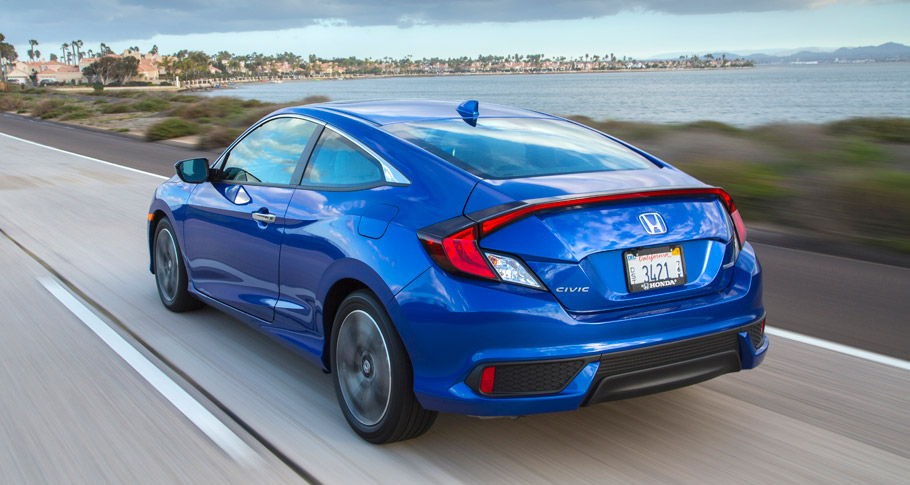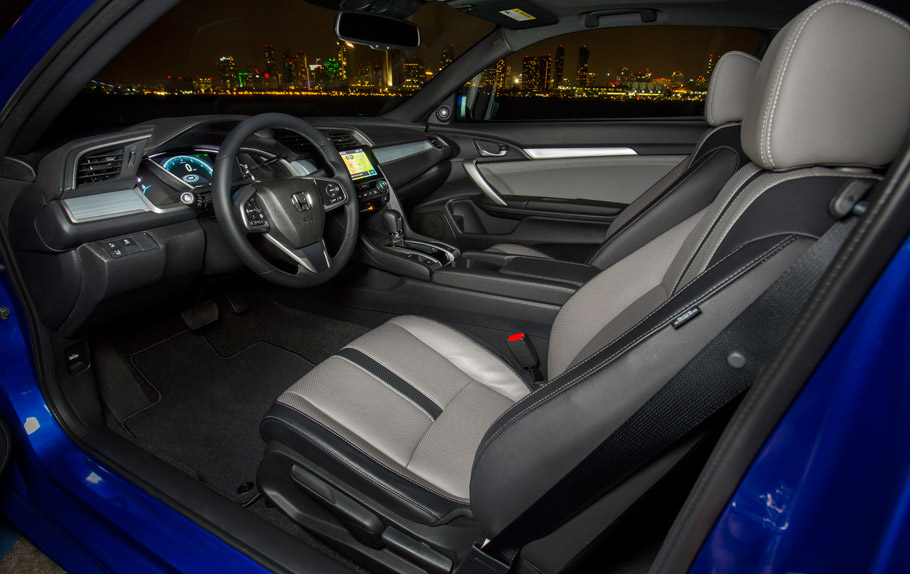 So, what do you think about this one?
Prices for 2016 Honda Civic Coupe start from $19,050 USD.
Source: Honda