Honda Civic Hybrid Makes Hollywood Film Debut
Honda's low-emission Civic Hybrid stars alongside Keanu Reeves in the Hollywood event blockbuster 'The Day the Earth Stood Still', which opened in cinemas across the UK and Ireland on 12 December.
Six of the fuel efficient hybrids were supplied for the movie, which was shot in Vancouver, Canada with two of the cars requiring cutting open to assist filming.
To celebrate the release of the film, Honda is running a competition to win a VIP trip to Hollywood. Anyone who visits a Honda dealership and takes a test drive in any Honda car will be entered into the draw to win a week's holiday in LA for four people, including a VIP day at 20th Century Fox Studios.
"The reason the filmmakers chose the Civic Hybrid is that as a low-emission, fuel efficient car, it's already a car of the future that was right for the lead female part," says Harry Cooklin, Marketing Communications Manager at Honda (UK). "We're proud of the car's role in the movie and are also pleased to be able to offer a taste of Hollywood to customers who want a taste of a new Honda."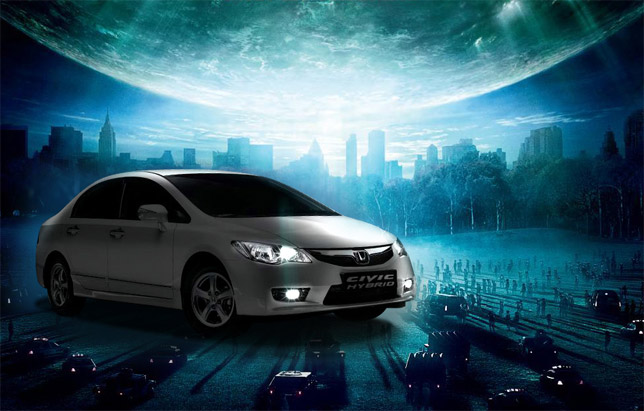 The Day the Earth Stood Still is a contemporary reinvention of the 1951 classic movie of the same name.  Keanu Reeves plays Klaatu, an alien whose arrival on our planet triggers global upheaval.  As governments and scientists race to unravel the mystery behind the visitor's appearance, a forward-thinking scientist (Jennifer Connelly) and her young stepson get caught up in the action - and come to understand the ramifications of being caught up in his mysterious mission.