2015 Honda CR-V Makes European Debut Tomorrow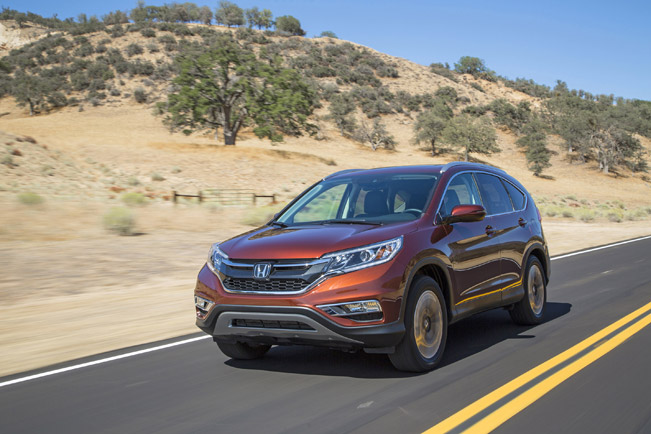 Swindon-built 2015 Honda CR-V has new looks to show and it will do that at the Paris Motor Show, which starts tomorrow. The iconic for the brand SUV gets more powerful 1.6 litre i-DTEC diesel engine from the Earth Dreams Technology series, which generates 160 horsepower (118 kW) and 350 Nm (258 lb-ft). The unit will be mated with a nine-speed automatic transmission, thus delivering reduced emissions and improved fuel economy.
The refreshed model has brand new features such as the headlamps, front grille, fog lights, skid-plate and bumper. At the back of the car, the CR-V gets new LED combination lamps, a refreshed tailgate design and bumper.
Furthermore, the aforementioned engine will be hidden under the hood of the four-wheel drive model. This powertrain delivers outstanding performance and low CO2 emissions, and comes to substitute the previous 2.2 litre i-DTEC diesel.
When the unit is coupled with a six-speed manual transmission the CR-V emits below 130 g/km of CO2. Even more: when the engine is matched to the new nine-speed automatic transmission, the CO2 emissions of less than 135 g/km. This rating is up to 20% better than the previous generation.
The two-wheel drive diesel CR-V will be equipped with the well-known 120 hp (88 kW) PS 1.6 litre i-DTEC diesel engine, and when coupled with the manual transmission it will emit just 117 g/km of CO2.
The official reveal of the model will happen tomorrow, at Honda's stand at the Paris Motor Show during a press conference.
Source: Honda