Honda CR-Z Sport Hybrid Coupe now offers supercharged performance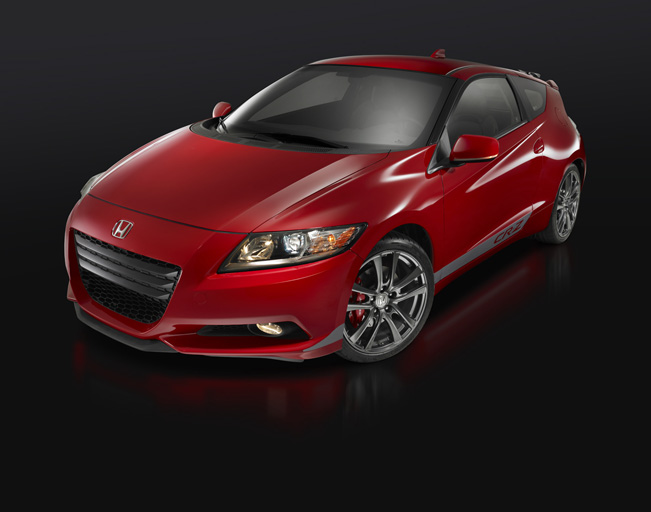 Honda has announced that its CR-Z Sport Hybrid Coupe can now have supercharged performance thanks to a new dealer-installed Honda Performance Development (HPD) supercharger kit that includes a wide number of improvements and enhancements. In case you do not know, HPD is Honda's North American racing company and it develops various full lines of street performance accessories for the CR-Z, first revealed at the 2013 SEMA Show.
"The CR-Z was the first hybrid to prove that efficiency doesn't have to come at the cost of sportiness and fun," said Art St. Cyr, president of Honda Performance Development. "With HPD street performance accessories, including the new supercharger kit, the CR-Z will surprise everyone again with even higher levels of performance directly inspired by our on-track racing efforts."
The new HPD supercharger kit is available for the 2013 and 2014 Honda CR-Z models with manual transmissions. It boosts total powertrain output to 197 horsepower (145 kW) versus 130 horsepower (96 kW) in the stock 2013 and 2014 Honda CR-Z models with manual transmissions thanks to the included HPD air-to-air intercooler, high-flow fuel injectors, an ECU calibrated to meet CARB AT-PZEV regulations with 91 octane fuel and the HPD air filter system.
The new HPD supercharger kit is available at Honda dealers where it costs USD 5,495 but this price does not include the installation. The installation of this upgrade will not void your Honda warranty and owners of 2013 and 2014 Honda CR-Z models will get to keep the customer's 5-year/60,000 miles (100,000 km) Honda limited powertrain warranty if the supercharger kit is installed by a Honda dealer. The HPD supercharger kit is available exclusively for CR-Z manual transmission models and HPD has developed an optional limited slip differential and HPD sport clutch for those customers looking for an even higher level of performance.
HPD also offers street performance accessories that improve track handling. They include HPD sport dampers, coil springs with reduced ride height, 300mm diameter disc brakes and HPD 18-inch wheels fitted with Michelin Pilot Super Sport tires. The CR-Z is completed by a graphics package including front lip and tail spoilers, rear diffuser and HPD badge.
Source: Honda