2012 Honda CR-Z MUGEN Price - £24 000
The 2012 Honda CR-Z Mugen will hit the UK market in spring 2012. Prices have yet to be confirmed, but are expected to be approximately £24 000.
The manufacturer had a successful programme launch at the 2011 Goodwood Festival of Speed, where it has joined forces with Mugen Euro, to launch a 130+mph sports hybrid CR-Z, boasting Civic Type R performance.
CR-Z Mugen is powered by a supercharged 1.5 liter petrol engine and an electric motor. The overall power is 175PS (129 kW), which is almost 50% more power than the standard car. The pocket rocket hybrid marks the strengthening of the engineering partnership between Honda (UK) and MUGEN Euro following the limited edition Civic Type R MUGEN in 2010.
The results are thanks to a centrifugal forced air induction system, charge-air cooler and induction system and importantly, a MUGEN Euro-mapped ECU. The performance is more than satisfying, especially for a hybrid – 0 to100 km/h in 6.1 seconds, which is over 3 seconds quicker than the standard car.
"MUGEN Euro magic has created a super responsive yet eco-conscious model building on our sporting credentials and giving us the ability to compete in the "hot hatch" marketplace as we move into 2012.", commented Martin Moll, Head of Honda (UK) marketing.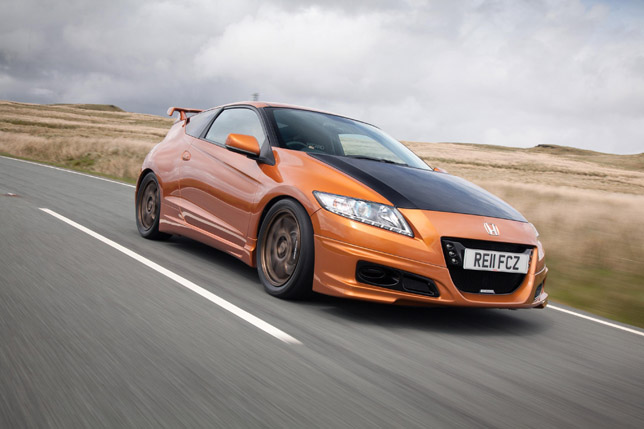 Source: Honda