Honda has announced MUGEN CR-Z GT featuring racing hybrid system
Honda Motor Co., Ltd. has announced its intent to provide technical support to Team Mugen, operated by M-TEC Co., Ltd., for its competition with the MUGEN CR-Z GT in the GT300 class of SUPER GT Series.
Honda will supply a 2.8-liter V6 twin-turbo engine and the racing hybrid system developed exclusively for this Team Mugen racing machine and will start actual test runs.
Team Mugen's first race with the MUGEN CR-Z GT featuring the Honda racing hybrid system will be the 2012 SUPER GT Series Round 4 SUGO GT 300km Race, which will be held on July 28 and 29, 2012.
Stay tuned for more information about this project!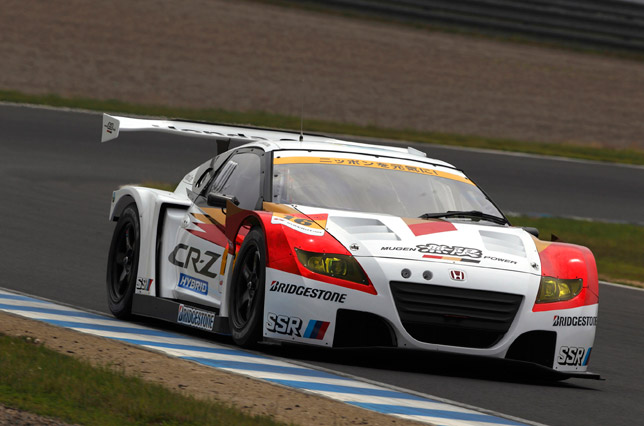 Source: Honda