Honda NSX Concept
Honda NSX is the super sports car of the manufacturer and it has been produced for 15 years, from 1990 to 2005. It had a mid-engine, RWD layout. The engine was V-TEC all-aluminium V6 with superb power and torque.
Now however, Honda has announced the new NSX Concept vehicle, which will be on display at the 2012 Geneva Motor Show. It continues the line of the original conception - a V6 mid-mounted engine and rear-wheel drive. There will be also a number of technologies in the new NSX like the innovative Sport Hybrid SH-AWD® (Super Handling All Wheel Drive™) hybrid system.
The NSX Concept looks fantastic and hopefully, it will hit the world market in the next three years.
The Honda Press Conference will take place at 09.15 on Tuesday 6 March.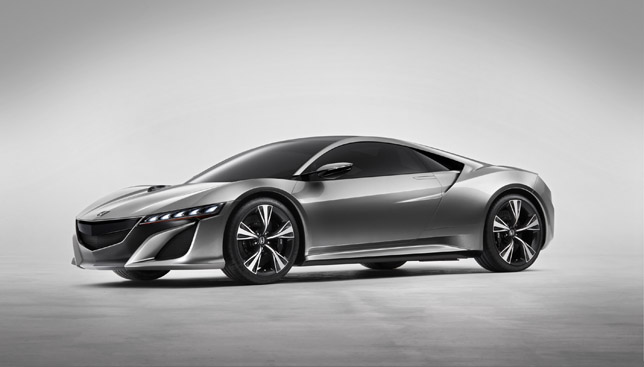 Source: Honda