Honda Project 2&4 Will Debut at 2015 FIAA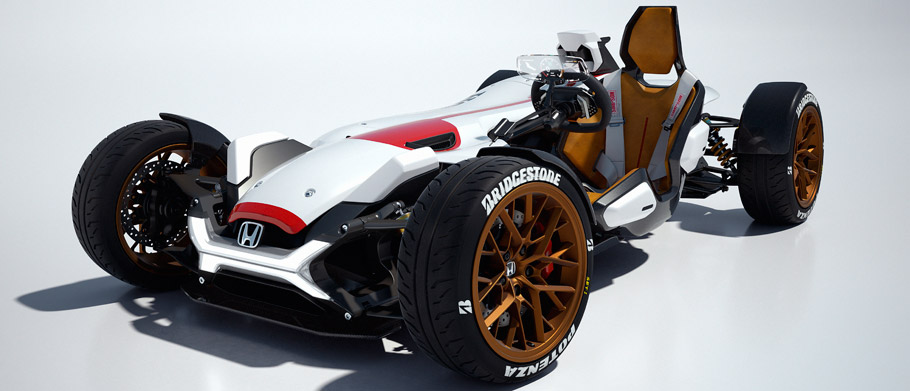 "Honda Project 2&4 powered by RC213V" is the winning entry from Honda's "Global Design Project" and it will make its debut at the 66th Frankfurt Motor Show. Embracing the concept of "creative craftsmanship", Honda Project 2&4  celebrates Honda's position as one of the world's leading engine manufacturer. In fact, the brand has sold more than 28 million units and numerous more parts, equipment packs and other.
The special vehicle comes with the exceptional RC213V competition motorcycle engine, which was originally developed for the world-class MotoGP motorcycle racing series is now fine-tuned to meet the conceptual and functional requirements of the new vehicle. It offers a total of 215 hp (158 kW) at 13,000 rpm and the peak torque is measured at 118 Nm at 10,500 rpm. This unit is paired with special six-speed DCT transmission.
SEE ALSO: Honda Will Encourage Young Engineers At the 2015 Frankfurt Motor Show
Honda Project 2&4 shows what this simulated challenge can generate thanks to the unique abilities and qualities of each participant. Conceived by Honda's motorcycle design studio in Alaska and designed in collaboration with the automobile design studio in Wako, Honda Project 2&4 aims to create a dynamic and intense driving experience by combining the most thrilling and interesting components of the motorcycle and the car. And as we can see, the result is simply fascinating. It not only demonstrates originality, but also shows glimpses of the not-so-far future.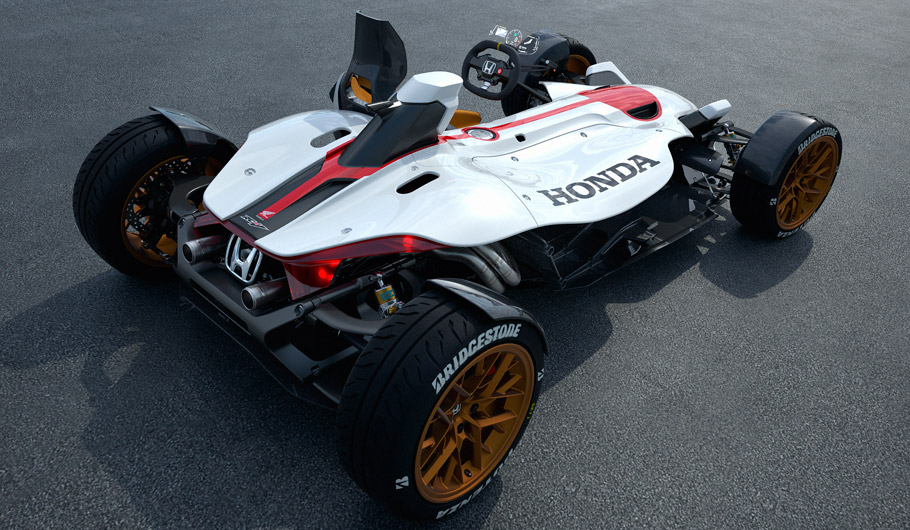 Based on Honda's heritage, the body structure and engine position have been influenced by the legendary 1965 Honda RA272. The overall length is 3,040 mm, the width is 1,820 mm and the exact height is 995 mm. The weight of this beauty is measured at just 405 kg. Furthermore, the whole construction is especially built to ensure low centre of gravity and increased responsiveness rates.
And the exhilarating feeling from the open cockpit is further enhanced by the driver's seat position. Furthermore, this special "floating seat" design places the driver as close to the action as possible. Just think about it: a combination of a bike and car. How cool is it?
Source: Honda