Honda Will Unveil Its Latest Vehicles at the 44th Tokyo Motor Show

Honda team has announced an extended list of concept and production vehicles, along with motorcycles that will be demonstrated at the 44th Tokyo Motor Show, held from 28 October to 8 November 2015.
Furthermore, the brand focuses on giving solutions and improving the everyday life of Honda users. And using the slogan "The Power of Dreams", the crew proudly demonstrates its latest and greatest releases. So, let's check out what will people at the show witness.
Honda FCV
This is Honda's first production model with a fuel-cell powered system.  This powertrain layout enables a full cabin features, but maybe the most important is that the FCV offers a cruising range of more than 700 km. The specifications can also act as a mobile powerplant thanks to the external power feeding inventer. This all means that it will produce electric energy to the communities in case of an emergency.
New models for Japan
SEE ALSO: Honda Project 2&4 Will Debut at 2015 FIAA
With the intertia, gained from the strong summer season, the Civic Type R will finally make its Japanese debut at the show. Honda will also display the latest S660 open-top sports mini-vehicle. It is exclusively sold in Japan and it is especially crafted to deliver the same pleasure and excitement as the fully-fledged sport vehicles. But with a compact and efficient package. How cool is that?
Modern concepts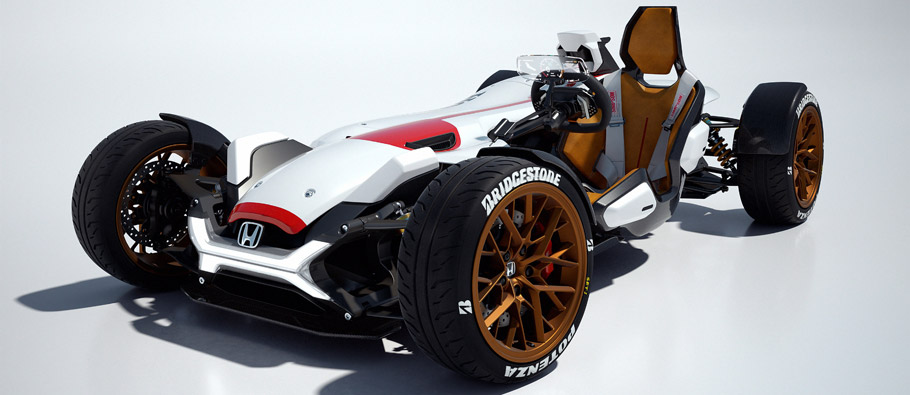 Furthermore, Honda will demonstrate some concept vehicles that include the Honda Project 2&4, geared with RC213V. As you might remember, this vehicle debuted at 2015 FIAA  earlier in September. Especially created to deliver outstanding driving experience, the Honda Project 2&4 is created to deliver the flexibility of a motorcycle and the utility of a car.
SEE ALSO: Honda Civic Type R is Finally Here [VIDEO]
The other concept vehicles that will be displayed at the show are Honda's WANDER STAND and WANDER WALKER. Both of the machines are designed to deliver optimum mobility and flexibility among pedestrians.