Honda Releases Two Videos to Support its Advertising Campaign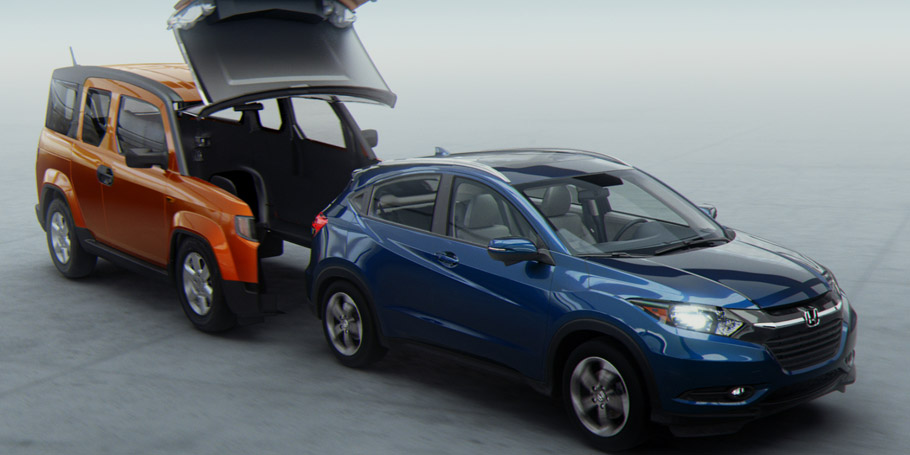 Honda, in perfect harmony with the release of the 2016 HR-V Crossover, launches an interesting advertisement campaign, that tells a story about brand's history of innovation and passion for further improvement.
The campaign itself is made with two TV spots, "Give and Take" and "Great Thinking Inside".
The first one, the "Give and Take" video shows people, who try to "restyle" their faces with pushes and glances, but with every "improvement" they make, another problem occurs: for example, when a guy tries to make his nose smaller, his ears get bigger. Another man tries to make his chin looks smaller, but when he does it, his forehead gets bigger. The idea is that, there will be always some problems, despite the fact you try to make everything looks perfect. Except the 2016 HR-V Crossover. The video wants to demonstrate, that the car has numerous improvements, without adding problems.
"Great Thinking Inside", on the other hand show how one idea leads to another in never-ending process of innovation and passion. The video shows how one vehicle is somehow "consumed" by the next one. Then the process continues, until the 2016 HR-V Crossover appears.
SEE ALSO: Is Honda HR-V Showing the best Fuel Efficiency in its Class?
The campaign itself will incorporate a wide mix of media, along with social media sites and TV channels. And some of the notable digital efforts include sponsoring the brand with the Amazon 3D printing, collaborating with Thrillist on Culinary Road Trip, sponsoring the National Geographic Wanderlust and many, many more.
Source: Honda