Honda S660 Concept [preview]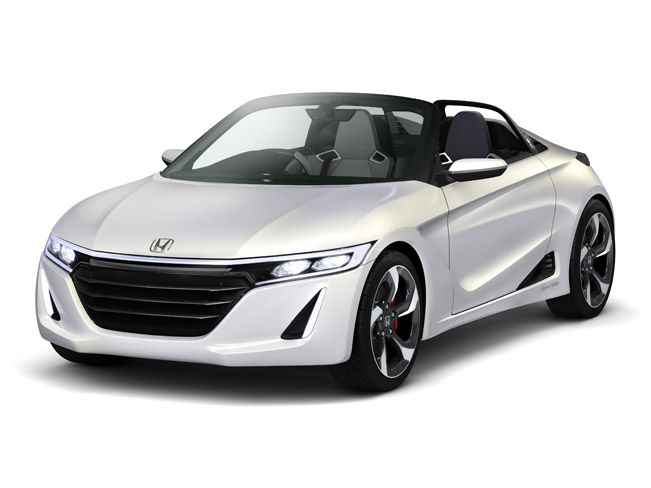 Honda has published several pictures of the S660 Concept, which will make its official debut at the Tokyo Motor Show, next month.
Honda S660 Concept is described as an "open-top sports-type mini-vehicle". It looks a lot like EV-STER Concept from 2011, but with a conventional engine in the form of a small 0.66 litre three-cylinder turbocharged petrol with 64HP (48 kW) connected to a 7-speed CVT. The vehicle is going to weight around 900kg (1,984 lbs).
The S660 is expected to hit the market sometime in 2015 but it will be sold only in Japan.
Honda will also exhibit the all-new UNI-CUB, a personal mobility device developed under the theme of "harmony with people"; the world premiere of the N-WGN, the fourth model of the N Series of mini-vehicles; and a number of mass-production models, including the all-new Accord Plug-in Hybrid and the Fit equipped with Earth Dreams Technology.
In the motorcycle area several planned production models will be exhibited, including the DUNK, a new style 50cc scooter made for the Japanese market, equipped with a newly-developed liquid-cooled engine.
Source: Honda