Honda To Show Two New Concepts In Beijing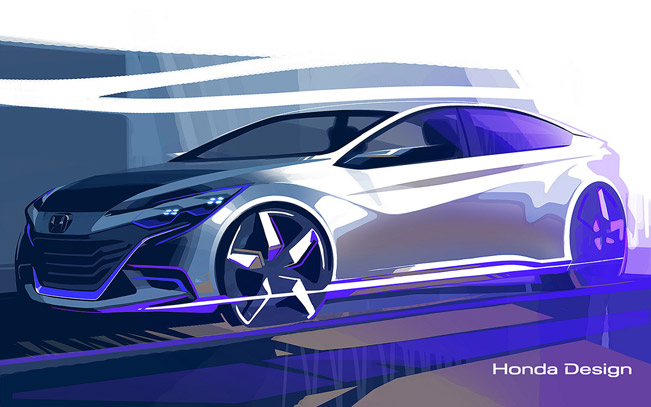 Honda Beijing Concept model is going to take the stage at the Beijing Motor Show this month, Next to it, Honda has announced plans to debut one more concept vehicle as well as new production models for the Honda and Acura brands. The new concept, of which we have a teaser sketch, was exclusively developed for the Chinese market. The second concept vehicle to be exhibited is the new Spirior, which is a product of Dongfeng Honda.
Chinese premiere will have the new middle-class SUV and the third-generation Fit, which will be sold by Guangqi Honda. Production cars such as the Crosstour, Accord, Crider, Odyssey, City, CR-Z and Li Nian S1, CR-V, Civic, Elysion, Jade, Insight and CIIMO will be also displayed.
The teased concept shows a sporty looking coupe. Judging from the image we are also not sure about the size of the car. It appears to be a small coupe. The contemporary design is visible through the new muscular grille and the dramatic five-spoke wheels.
Acura will be also present at the show, making a premiere of the RLX hybrid model, equipped with SPORT HYBRID SH-AWD. This is high-efficiency and high-output hybrid system that realizes both outstanding driving performance and fuel economy. Also on display will be the NSX Concept, MDX, RDX and ILX.
Source: Honda