Honda Shows 2015 F1 Power Unit [VIDEO]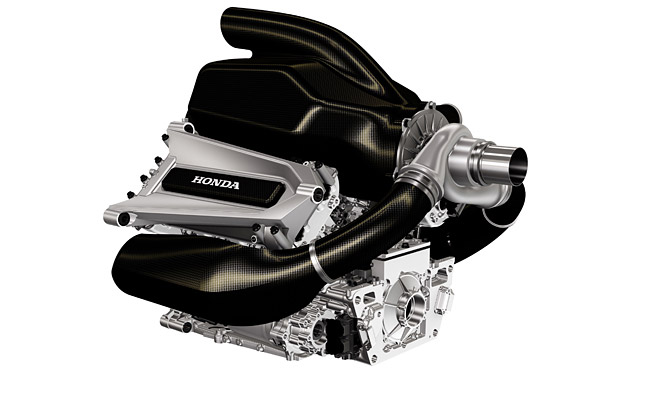 Honda has just released first details and looks of the forthcoming power unit, which is now under development for the 2015 FIA1 Formula One (F1) World Championship. In fact, the company has released a film during the 2014 FIA Formula 1 Japanese Grand Prix, previewing the F1 power unit under development. The video features the sound of the engine revving and you can view it below.
In it you will see a lot of graphics, which give a hint towards Honda's past, and then point forward to the future.  In the simulated lap is where you will hear the sound of the engine. What is concerning is that the rev seems to be unchanged and even less than the current engines.
At the R&D facility in Sakura in Japan, is where Honda is developing the 2015 F1 power unit. There it is conducting simulations as well as full-fledged bench tests of the engine while connecting the turbocharger and energy recovery systems.
At the same time, the racing operation base in Milton Keynes in the United Kingdom, has become fully operational. And the whole team is concentrating on this development, getting ready for the forthcoming start of F1 participation in 6 months.
Judging from previous years, we do expect to see a small direct-injection V6 engine which will be working together with two electric motors. One will be working with a KERS recovery system, while the other will power the turbocharger. There are no official details so far, but we definitely expect to see a figure of more than 600 horsepower. Enjoy the video!
Video Source: YouTube
Source: Honda