Honda presents a Type R Concept vehicle! Details here!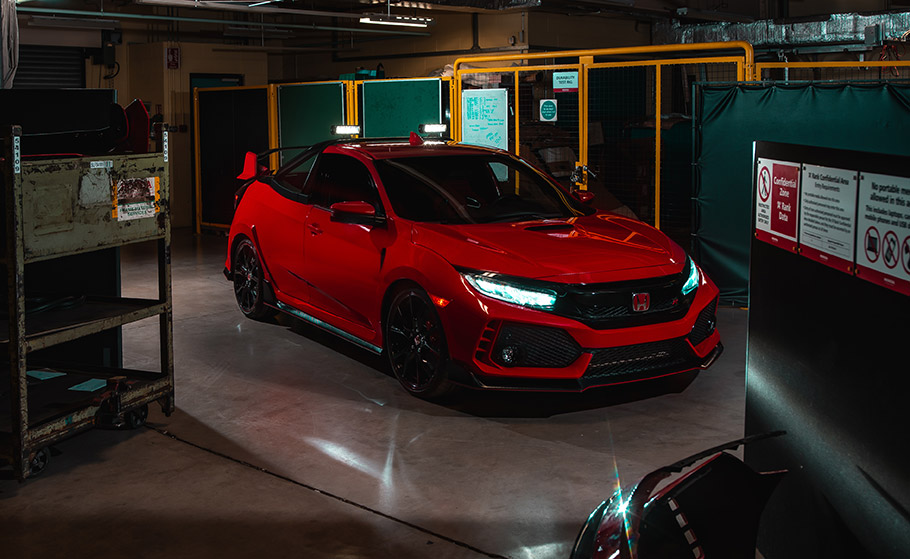 Honda UK has showcased new Civic Type R Pickup Truck concept at the SMMT Test Day and as it seems, the team has stolen the show! With tons of features and enhancements, this new idea has impressed both Honda fans and sceptics. So, let's check out more, shall we?
Especially created by the Product Engineering department at the Honda plant in Swindon, the new Type R Pickup has undergone some comprehensive revision and tuning program that results on simply sexy outfit, packed with tons of power and energy.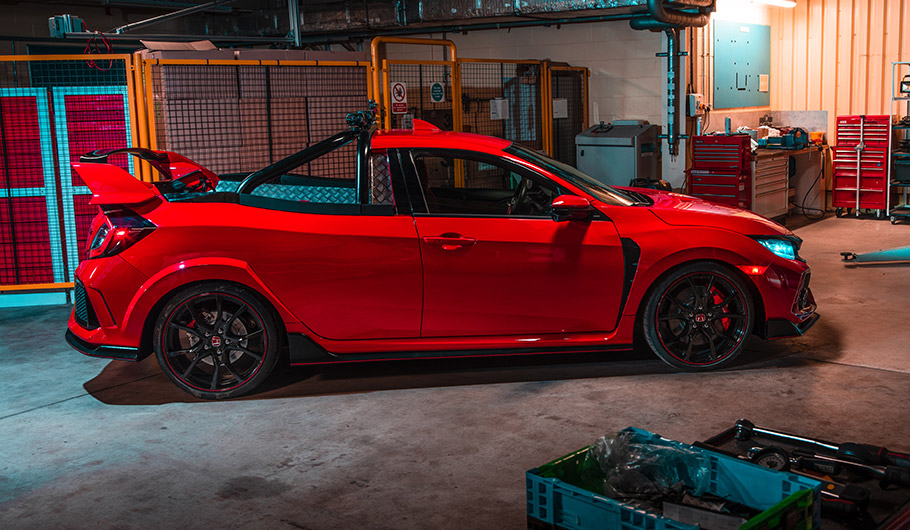 In order to crate the vehicle, the engineering team has used pre-production version and adapted all the neat ideas in one single unit – this is why we now see sexy B-pillars, neat sweeping lines from the roofline and black flatbed loading area in the center of the vehicle, where the rear seats and boot space usually take places. With Rallye Red finish, the vehicle features this iconic rear wing, related with the FK2 and FK8 Civic Type R machines and showcases true sporty spirit and menacing presence.
SEE ALSO: Honda marks further success with the Clarity lineup
In terms of drivetrain system, what we know so far is that all the they components, powertrain, suspension and gearbox, are heavily redesigned and revised and contribute to rather fast 0-100km/h runs and top speed of 297 km/h. Neat, isn't it? Also, we know that it possesses three driving modes: Comfort, Sport and +R – the only question that remains is why is there a "comfort" mode?! Enjoy!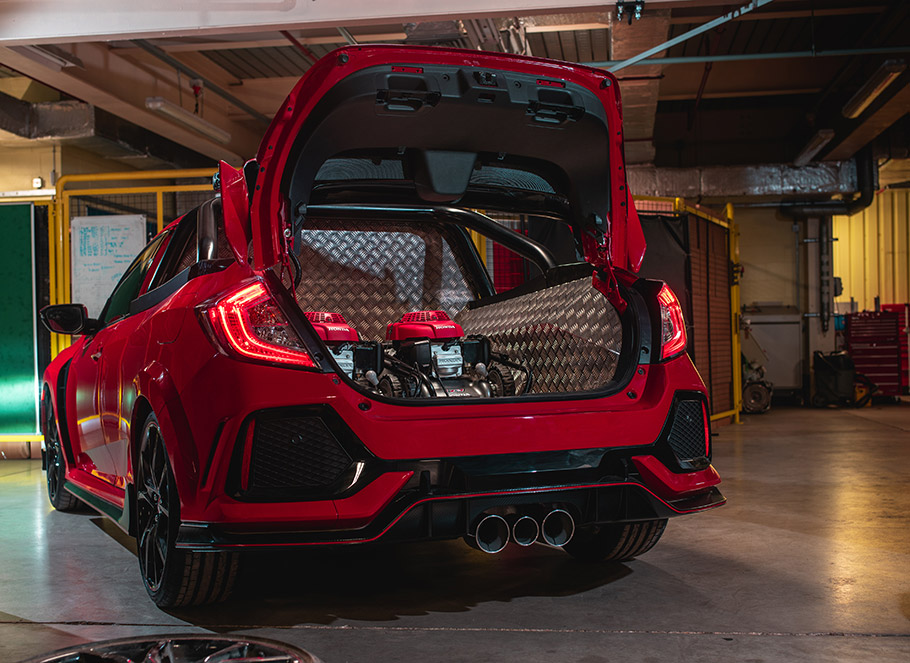 Source: Honda