Honda Unveils Micro Commuter Prototype EV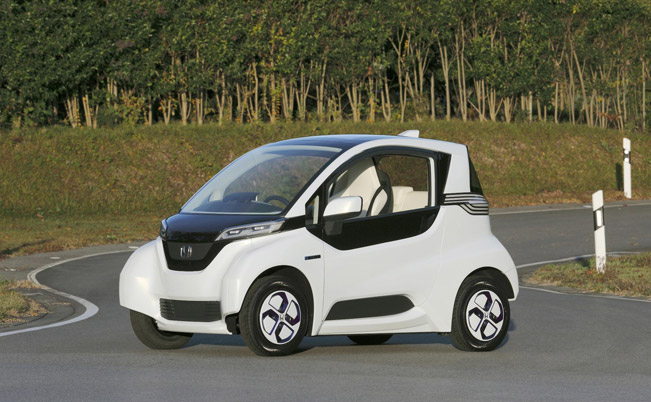 What I like very much about Honda is that the brand is constantly putting efforts in developing environmentally friendly technologies. The latest such innovation revealed is the Honda Micro Commuter Prototype, which is a micro-sized short distance EV commuter vehicle.
This prototype was engineered in consideration of the vehicle categories for micro-sized mobility products. In fact, this model will serve as a demonstration unit, which is aimed to verify the potential of the vehicle in different utilizations. Some of them might include for support of everyday short-distance transportation for families with small children and for senior citizens, home delivery services, commuting and car sharing.
In addition, the prototype was introduced initially as a concept model back in 2011 at the Tokyo Motor Show, where it had a cabin space to seat one driver and two children in the micro-sized body.
Here the Variable Design Platform is very convenient because it positions components such as the battery, motor and control unit under the floor and in the rear space to concentrate the vehicle driving functions into a compact space.
Other interesting features on this model include the tablet device for the application of functions such as meter display, navigation, audio and back-up camera display, and the ability to charge the battery of the tablet using solar cells mounted on the vehicle roof.
Furthermore, Honda is going on with the development processes in order to bring onboard solar cells, which are going to provide solar energy to assist the driving. Another technology featured is the Honda Smart Home System (HSHS).
Of course, an interesting aspect here is when this model hopefully goes to mass production, which will be the auto part supplier for ordinary customers and how much it will cost to maintain the EV. But if we are looking positively towards the future we will hope to see the prices of those new technologies getting more affordable.
The optimized energy management results in CO2 reduction, which can be applied to the everyday life. Therefore this vehicle can provide for customers when it is used not only as an EV but also as a household battery.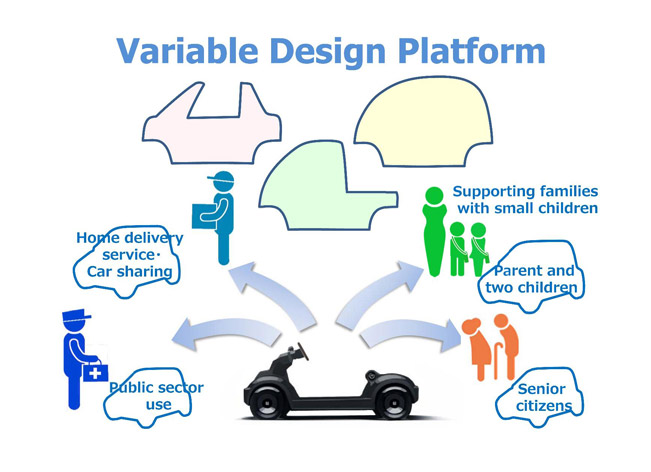 Key Specifications of Honda Micro Commuter Prototype
| | |
| --- | --- |
| Vehicle size (length × width × height) | 2,500 × 1,250 × 1,445 (mm) |
| Maximum speed | 80 km/h |
| Maximum range | Approximately 60 km |
| Charging time | Less than 3 hours |
| Battery type | Lithium-ion battery |
| Maximum output | 15 kW (20 hp) |
Source: Honda