HPE650 - 2010 Camaro SS
Look like the horsepower are never enough. If you think so, you have to check the HPE650 Camaro SS. It is a newer version of the HPE550, which prove that the power tuning always make sense.
The 2010 HPE650 Camaro SS takes the Magnuson-supercharged LS3 engine (or L99) to the next level with a set of free-flowing heads, a custom camshaft and the supporting mods to help draw out the animal within.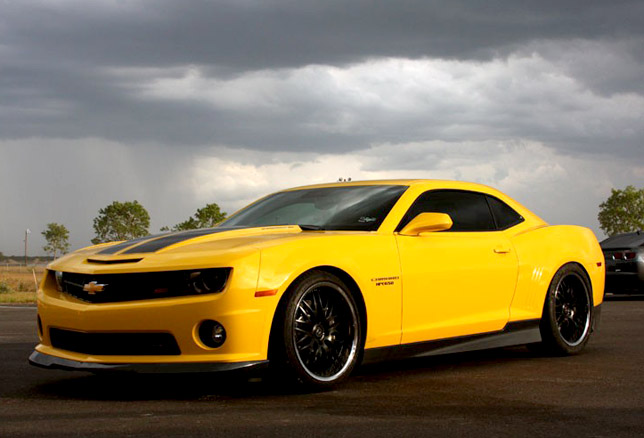 Modifications:
Black Magnuson Supercharger System (Chrome Optional)
High-Flow Cylinder Heads (Core Exchange)
HPE650 Custom Spec Camshaft
HPE Cold Air Induction
1-7/8 inch Long Tube Stainless Steel Headers
High Flow Catalytic Converters
Stainless Steel Cat-Back Exhaust
Upgraded Fuel Injectors
HPE Engine Management Calibration
Professional Installation
Dyno Tuning & Road Testing
Hennessey & HPE650 Exterior Badges
Limited Edition Serial Numbered Dash & Engine Plaque
Hennessey Premium Floormats
1 Year / 12,000 Mile Limited Warranty
The result is amazing 592 rear wheel horsepower. But that is not everything you can get from the new HPE650, you can choose additional options like 2-piece HPE Wheel upgrade with Michelin PS2 tires, a full coilover suspension and a modified engine cover and more.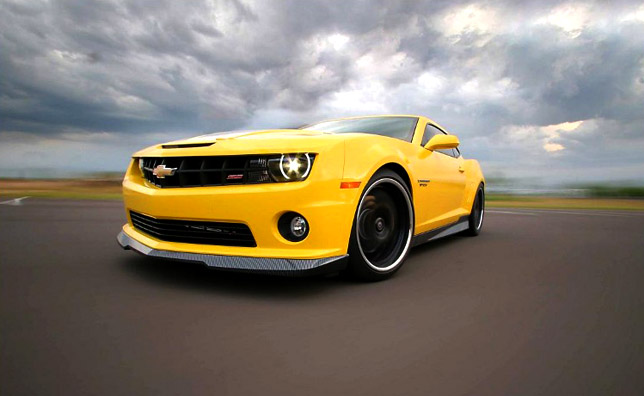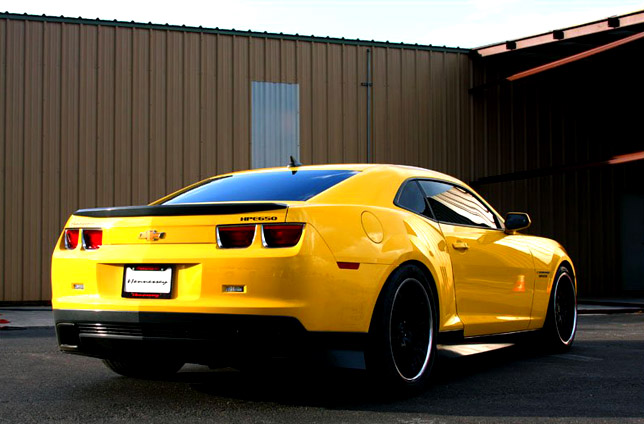 Our opinion is that it worth every single dollar spent to tune this amazing car. Looks great, runs as hell, perfect combination.