Hyundai i20 WRC - Test Debut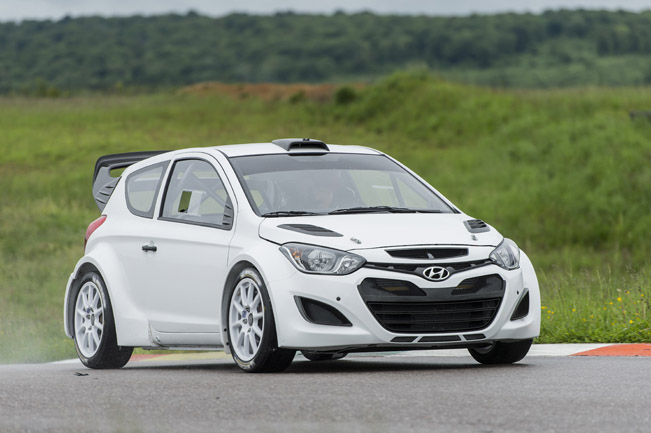 Hyundai Motorsport has taken the i20 WRC out of the workshop and onto the road at the start of its testing programme. The new i20 WRC has been put on various tests including checking the car's systems. The hatchback is scheduled to make its official debut in the FIA World Rally Championship in 2014.
While all key areas of the car's performance were evaluated, there was a major focus on collecting feedback on the i20 WRC's 1.6 litre turbocharged engine as part of the continuing development programme for the powertrain.
Totally 550 km were covered over the three days, which enabled the team to start building the knowledge base of testing data from which to prepare its entry to the WRC in 8 months' time.
The programme will continue for the rest of the year and will involve the assessment and development of the i20 WRC in all of the terrains and conditions expected in World Rally Championship.
Source: Hyundai