2014 Hyundai i20 WRC - The Winner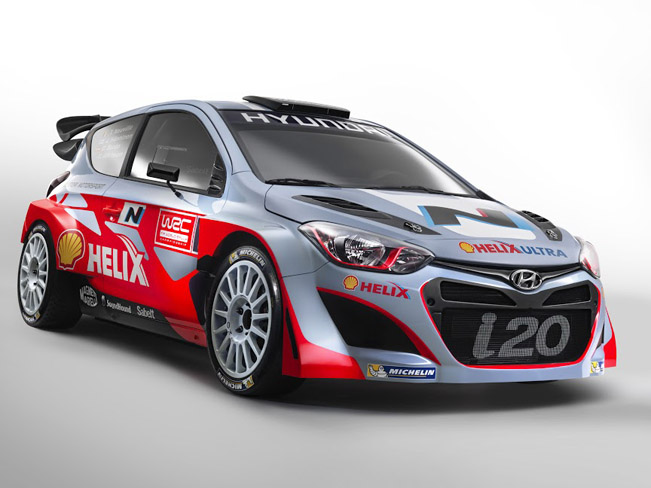 Hyundai Motorsport has unveiled its full team line-up at a special launch event in Frankfurt today. The manufacturer gears up for its debut in the 2014 FIA World Rally Championship at Monte Carlo, next month.
Going up against vastly more experienced WRC competitors, Hyundai team knows that it has a steep learning curve, but it certainly relishes the challenge and will be aiming to compete for podium places during the season.
"We have worked tremendously hard to get where we are today and to be able to launch our new WRC team to the world," commented Team Principal of Hyundai Motorsport GmbH, Michel Nandan.
"In less than one year, we have built and tested a brand new WRC-specification car, the Hyundai i20 WRC, and established a professional team and modern motorsport facility. It's a huge accomplishment but we know that we have a lot to learn in our first season. Our aims for 2014 are realistic: we want to finish each rally with both cars and build up a database of information and experience so we can develop ourselves into prospective rally winners in the future. If all goes well, we will hope to be competing for occasional podiums as the year progresses.", he added.
The newly liveried Hyundai i20 WRC will be on display as well as Hyundai "N". Both will be used to symbolise Hyundai's high performance technology and future mass-produced high performance cars.
The company has already shown what can be accomplished in a short space of time with the right mentality and approach. For the Hyundai Shell World Rally Team, January cannot come soon enough.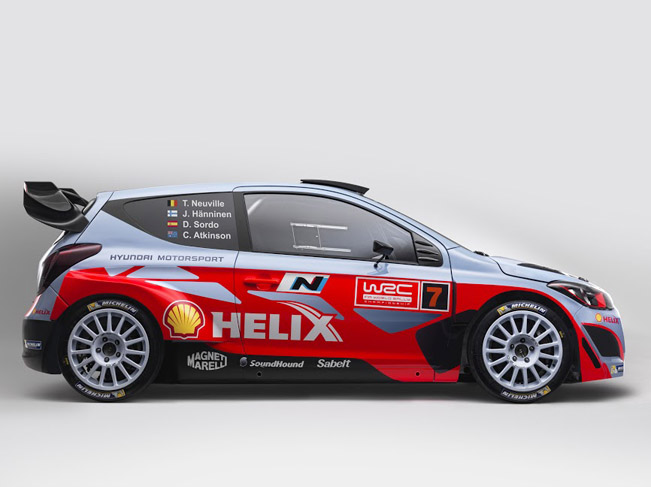 Source: Hyundai