Icona Vulcano To Debut at Salon Prive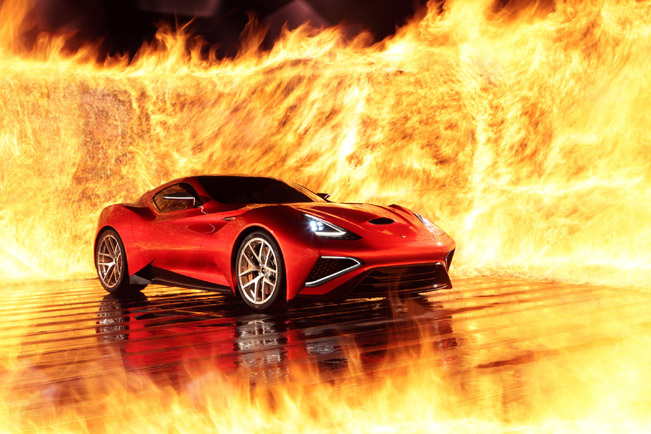 At Salon Privé, which will take place between 4th and 6th of September in London's Syon Park, is going to happen a very special debut. It has been confirmed that the strongly anticipated Icona Vulcano will make its official premiere on the European continent there.
The brand Icona was established in 2010 when it launched an electric concept car called Fuselage. The latter was a finalist at the 27th Festival Automobile International in Paris in the World's Most Beautiful Concept Car competition.
Since then, the specialists at Icona have been gathering forces and putting all their attention in the development of the Vulcano model, which we have been seeing teased during the past five months. In fact, the glamorous two-door, two-seater super sports car made its world premiere in Shanghai earlier this year.
Vulcano is equipped with V12 Hybrid engine, thanks to which it can produce up to 950 hp (662 kW). The top speed here is as high as 350 km/h and in addition the car offers staggering acceleration time of less than 9 seconds from 0 to 200 km/h.
Icona Vulcano was engineered by world famous former Scuderia Ferrari technical director Claudio Lombardi, and it exhibits unique color that carries the name "Red Magma". The paint was especially created by the company and it is part of the design philosophy which aims to express the amazing capabilities of this extremely powerful car, while maintaining harmonious and generous shapes.
Source: Icona