Icona Vulcano Teased Ahead Of Shanghai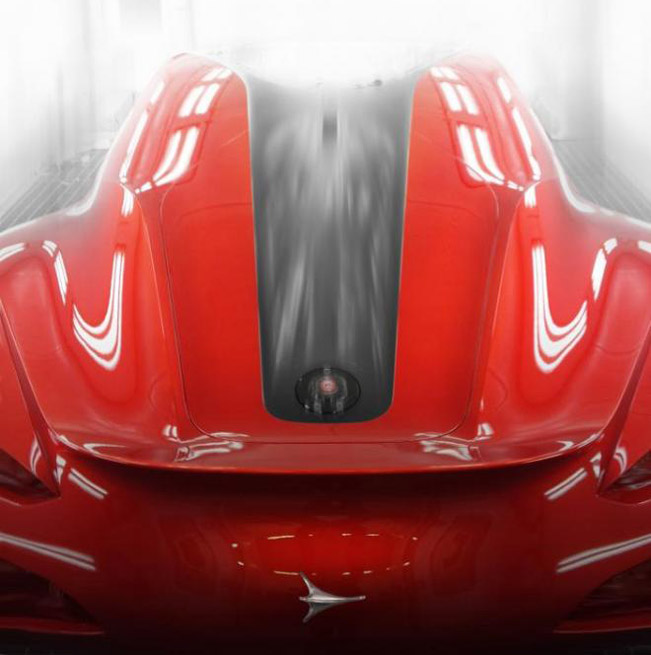 Almost a month ago Icona Vulcano was teased for the first time. The image which was revealed didn't show a lot of the car, but made the sportscar fans eager to see more of it. Now, ahead of the official world premiere of the model in Shanghai next week, Icona has disclosed a new teaser image.
From this image we can get a sense of vehicle's rear end and its exclusive forms and flowing lines. In addition, the Icona Vulcano exibits unique color that carries the name "Red Magma". The paint was especially developed by the brand in collaboration with Cecomp.
Furthermore, the model aims to bring together different skills and expertise of the Italian tradition. For instance, Icona Vulcano's front engine will be V12 and will generate up to 900 horsepower (662 kW) through a masterful combination of combustion engine and electric motors.
These numbers speak only of an effortless acceleration time from standstill to 200 km/h in fewer than ten seconds on the way to a Vmax of 350 km/h. We are definitely impatient to see this "prommissing-to-be" outstanding car.
Picture Source: Icona