First Teaser Of Icona Vulcano Released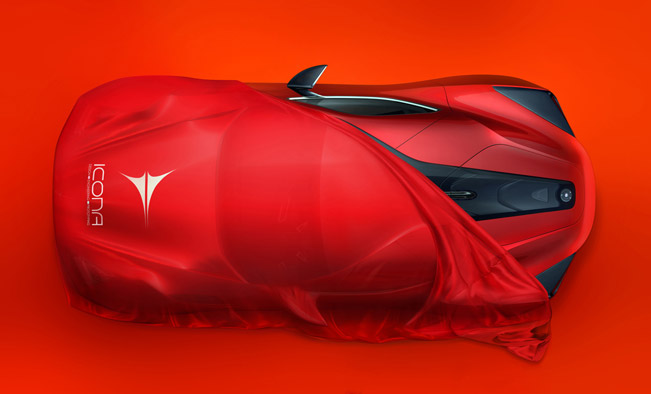 Icona has just revealed the first teaser image of its upcoming supercar Icona Vulcano, which will be officially revealed at the Shanghai Auto Show in April. The model promises to bring together different skills and expertise of a very Italian tradition.
To be more precise, the powertrain is a result of the work of the well-known Claudio Lombardi who was a former powertrain technical director of Ferrari. Icona Vulcano will be equipped with front engine V12 which will be able to deliver up to 900 horsepower (662 kW) through a masterful combination of combustion engine and electric motors.
This results in a masterful acceleration time from standstill to 200 km/h of fewer than ten seconds. The Vmax here is estimated around 350 km/h. In addition, the design of the two-door two-seater is an evolution of the Icona Fuselage concept introduced back in 2011.
The design philosophy behind here aims to express the amazing capabilities of this extremely powerful car, while maintaining harmonious and generous shapes. In other words – it will be the meeting point where "the Beauty and the Beast" will eventually come together.
Source: Icona