Affordable Infiniti M35h GT
The acclaimed fastest accelerating hybrid V6 saloon – the Infiniti M line – gets a new version model. It's the M35h GT: a notch cheaper than the M35h GT Premium. Quite a notch actually, with £3970 in savings.
It is actually cleaner and more economical as an entry level version. It's bellow the 160 g/km CO2 emission threshold. Nevertheless, you still get 302 hp from the 3.5 V6 power plant and 67 bhp from the electric motor that sends its power through a second clutch to the back axle.
Also, recent customer feedback have prompted the Infiniti people to offer separately the Connectiviti+ navigation system and the 16-speaker Bose surround sound system. Two entities that usually went as a package previously. As an option, you can also get a climate control system which Infiniti have named Forest Air. The seats will also be heated or ventilated, the lights will be bi-Xenon and will veer left and right depending on the steering input and the interior will be garnished with a white ash wood trim that's been sprinkled with real silver powder.
What you don't get on the GT but on the Premium GT is Blind Spot Intervention, Intelligent Cruise Control (ICC) and Lane Departure Warning (LDW) and Prevention (LDP).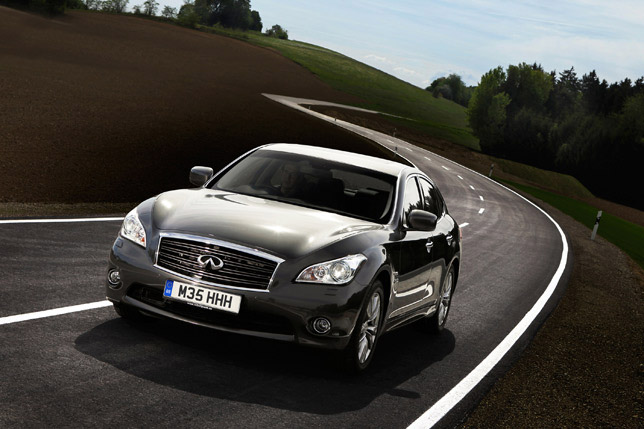 Source: Infiniti