Ingo Noak Tuning Team Granted Golf VI With Special Attention

Recently, the world of motorsport and automobile tuning witnessed the arrival of new terms and names: Liberty Walk, Rocket Bunny, Rauh-Welt Bergiff. This all means that there are numerous premium vehicles that receive even more interesting and exclusive tuning. For example, in Japan and US often there are conventions that are implemented by angle-grinder maiming of the vehicles, but it was about time someone prove the opposite. And this is indeed the Ingo Noak Tuning professionals from Far North of Germany.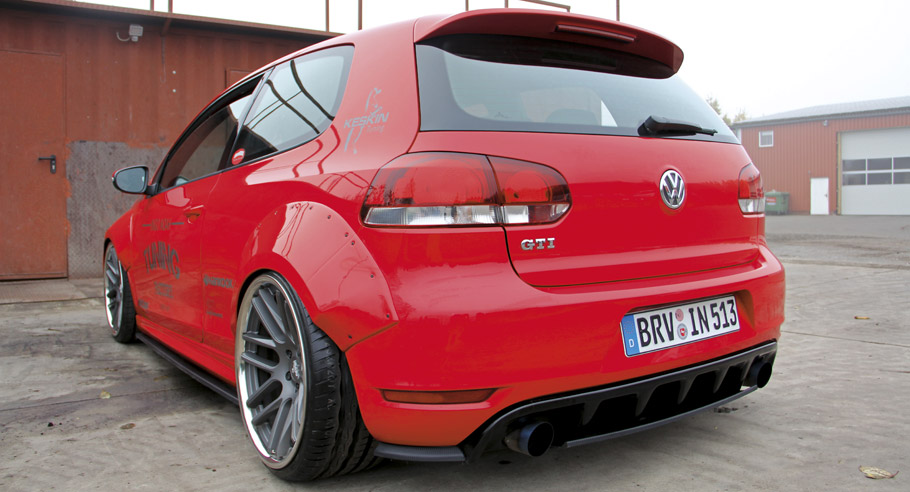 What they have created is a Widebody Kit, created entirely of high-quality ABS plastic just for the compact, yet sporty VW Golf VI GTI. At the front of the vehicle, Ingo Noak Tuning placed a Cup spoiler lip and a set of classic headlight maskis. The engineering team also visually lowered Golf's silhouette by using stylish side skirts. Also, the rear section includes side panels and center type splitter, and there are also latter , Ingo Noak Tuning 76mm titanium tailpipes in the custom stainless steel-sport exhaust system.
SEE ALSO: VW Reveals the Stunning Golf GTE Sport Concept
The lucky Golf also benefits from Keskin KT14 rims that match the widened body style and accenture visually the sensational width of the vehicle. The front axle are spinning with the formant 8.5x20mm with 20mm wheel spacers and on the rear axle with 11x20inch with 50mm wheel spacers. They are covered with Hankook S1 Evo tires in 235/30R20 as well as 285/25R20. And interestingly enough, theteam decided to rely on the old-school coilover suspension instead of the current trend airride chassis.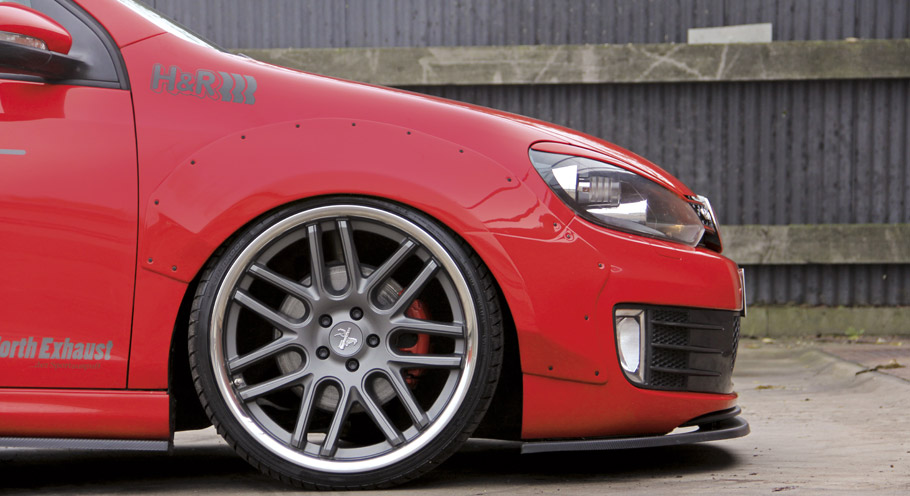 Source: Ingo Noak Tuning