Inked Gumpert Apollo by Tattooist Aleksy Marcinow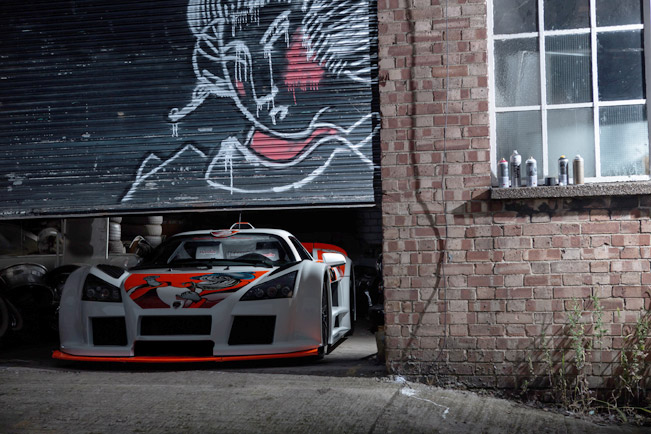 This Inked Gumpert Apollo is one of world's first tattooed cars. The customization has been done by the London Supercar workshop in collaboration with the London-based tattooist Aleksy Marcinow (Black Onyx Tattoo Studio). He has inked the car with a totally unique Japenese-inspired design. Those who are willing to see the car will have this opportunity at the Gumball 3000 rally on Regent Street in London on 8th of June.
The tattooist have studied fine art and wanted to compliment the curves of one of the fastest cars on the planet. Aleksy took inspiration for the car's tattoo design from Japanese art and irezumi - an area he is currently exploring. He revealed that he has never tattooed a car before, but it got many similarities to the human body.
London Motor Museum has been home to the only Gumpert Apollo since 2010. The newly inked car will race along with an additional 10 luxury supercars at the event. Gumpert Apollo is powered by a 4.2 liter bi-turbo V8 engine constructed by Audi. The horsepower is estimated at 650 hp (478 kW). If these 650 hp are not enough, then there is a Sport variant with 700 hp (515 kw). And more importantly – they are completely street legal.
Source: London Motor Museum