Isuzu Rodeo 3.0 Denver Max LE Auto
Isuzu will exhibit its Rodeo range at the Commercial Vehicle Show, between 12 and 14 April at Birmingham's NEC.
The line-up will include the single-cab 2.5-litre Denver, double-cab 2.5-litre Denver and 3.0-litre LE. There will be also two specially commissioned vehicles - a winter-spec Rodeo, fitted with a grit-salt spreader and a fully loaded model boasting a plethora of the manufacturer's dealer-supplied options.
Isuzu Rodeo can tow up to 3 000kg and also benefit from switchable four-wheel drive and competitive fuel economy. Furthermore, the owners receive  12 000-mile / 24-month service intervals and Isuzu's three-year / 60 000-mile bumper-to-bumper mechanical warranty.
Isuzu Rodeo is priced at £12 699 for the entry level – 2.5 liter with 136BHP Rodeo Single Cab 4X2. The top-of-range 3.0 liter with 163BHP Denver Max LE Auto costs £22 549.
This year's show runs from Tuesday April 12 to Thursday April 14 at Birmingham's NEC.  It's open from 08:30 to 17:30 daily.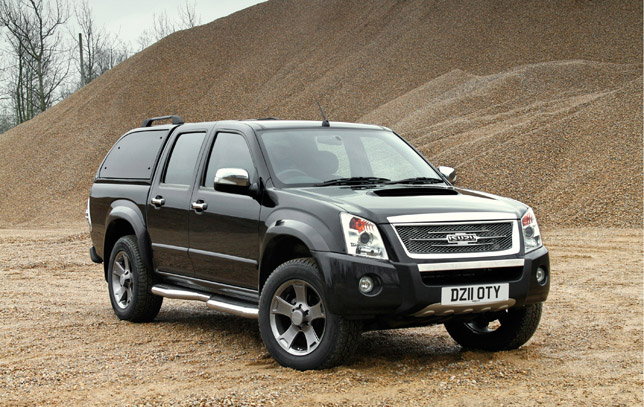 Source: Isuzu