The Italian Superathlete: Cam Shaft Ferrari F12berlinetta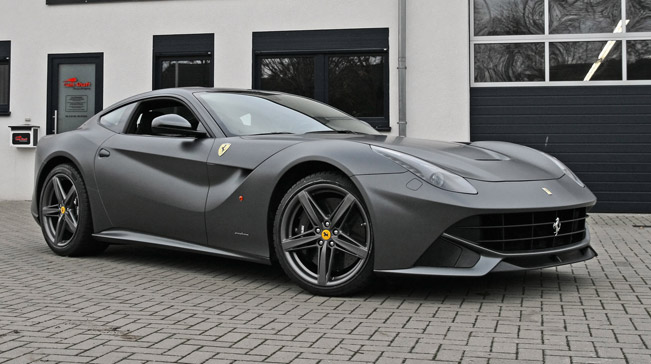 Cam Shaft Ferrari F12berlinetta has new looks thanks to the sporty elegant mat nuance in Matt Graphite metallic wrapping that the specialist from the tuning company Cam Shaft has applied to it. The aggressive and masculine stance of the Ferrari is further emphasized with the foil utilized here.
A great visual consequence of this is that the edges, depressions and curves come with light reflections to their best advantage. In addition, the door sills and door edges were also foiled. At last, the F12berlinetta has four additional i-points. The rims were powder coated in the same color of the foiling.
What has been left unsaid is that the sports car has a rear-wheel drive with a front longitudinally mounted V12 engine and a semi-automatic double-clutch transmission. The latter has 740 hp (544 kW) and at least impressive 690 Nm (510 lb-ft) of torque from lively 6,262 cm ³ of displacement.
Source: Miranda Media