Jaguar D-Type Leads the Parade at 2014 Goodwood Revival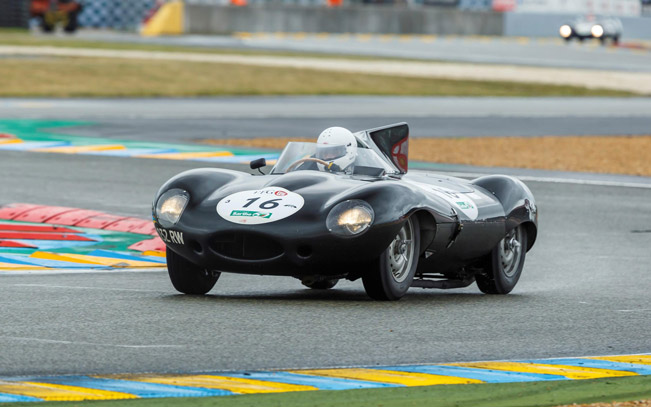 Jaguar's presence at the 2014 Goodwood Revival will feature one of company's most amazing models including the Lightweight E-type which is making its European debut there, the F-TYPE Project 7 and more importantly the 60th anniversary of the legendary Jaguar D-type. The last car will be featured in the Lavant Cup race, which will be dedicated to the D-type with more than 20 examples of this legendary competition model. What is more, the ex-Jaguar Le Mans winner Andy Wallace will be competing in a 1955 'long-nose' D-type.
Parade of D-types will take place around the Goodwood circuit on Revival Friday and Sunday. In fact, this event makes a record number of examples of the racing Jaguar gathered in one place. Furthermore, the Lightweight E-type continuation model will make its European debut at the Goodwood Revival
The next car to be seen at the event is the F-TYPE Project 7 designed and constructed by Jaguar Land Rover Special Operations. The vehicle will be exhibited within the popular Earls Court Motor Show at the Revival. Another car that will be on display there is the Jaguar F-TYPE R Coupe.
Over the Revival weekend, there will be another 25 plus Jaguars and Jaguar-powered cars, which will be competing at the Goodwood motor circuit. For instance, there will be seen models sucha s C-types and E-types, plus Mark I and Mark VII saloons and more. In addition, various historic Jaguar models will be present at Goodwood too, like examples of almost every classic Jaguar model.
Source: Jaguar