Jaguar Reveals F-Type Project 7 Details With Video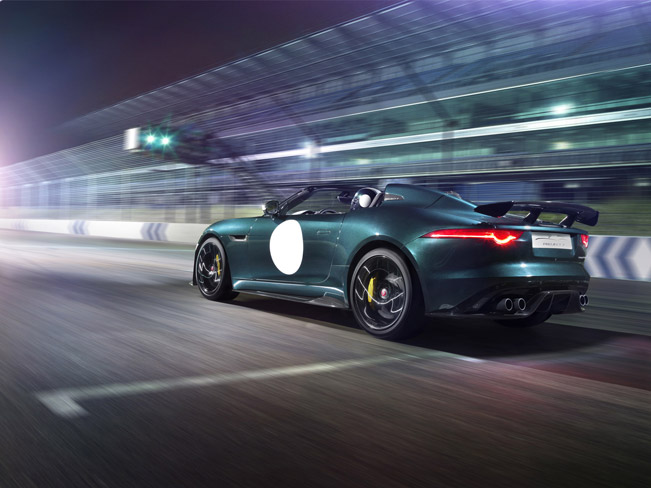 2014 Jaguar F-Type Project 7 is a limited edition variant of the hugely popular F-Type sports car. It has already debuted at the Goodwood Festival of Speed. Furthermore, Jaguar has announced that the car will go into production run of 250 units. Project 7 is powered by 5.0-litre supercharged V8 engine. It produces 575 hp (423 kW) and 680 Nm (502 lb-ft) of torque. Given that the car weighs only 1585 kg, the acceleration time it achieves from 0 to 100 km/h is of 3.9 seconds. The top speed is electronically-limited at 186mph (300km/h).
We have just found an interesting video which shows a little more about the Jaguar F-Type Project 7. Thanks to XCAR Films we can take a look at how this car celebrates the D-Type and uses it as an inspiration.
In the video, Jaguar's design director Ian Callum and the head of Jaguar Land Rover's Special Vehicle's Operations team, talk about the F-Type Project 7. An interesting fact is that this car is the first Jaguar performance vehicle delivered by the SVO team.
The car's design and engineering was inspired by the three-time Le Mans winner - Jaguar D-Type. Unlike the concept model on which it is based it features an additional second seat. It also comes with two rollover hoops for both driver and passenger.
Video Source: YouTube via XCAR