Jaguar F-Type Is The Official Pace Car At Pittsburgh Vintage Grand Prix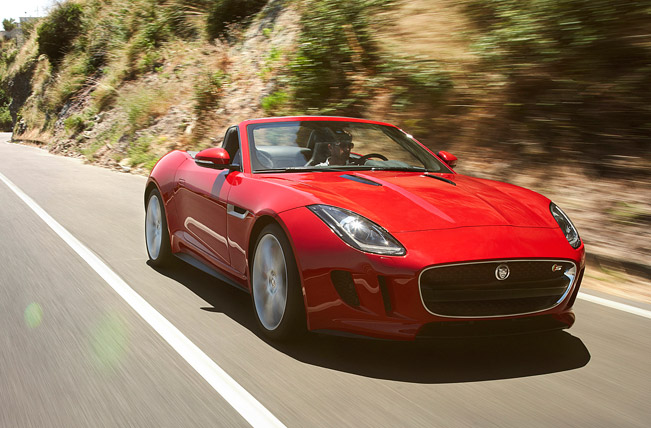 Jaguar has just announced that their F-Type model is going to be the official pace car of the Pittsburgh Vintage Grand Prix. The event will take place on 21st of July and will be a ten day celebration.
In fact two Jaguar F-Type vehicles will carry the emblem of the official Pittsburgh Vintage Grand Prix. The cars will also serve as the official mascot of the event. In addition, the model will go on sale this summer and will introduce the new sports car design language for the brand.
It embodies bold but clean lines, and includes highlights in terms of technology such as a deployable rear spoiler and hidden door handles. Moreover, the car is the first new sports car that the brand has introduced in over 50 years.
With its front-engine, lightweight aluminum architecture and rear-wheel drive, the F-type is designed to bring about real high-performance to the automotive world. Under the hood, there is hidden the supercharged 3.0-liter V6 engine, or the 5.0-liter supercharged V8 one.
The firs one is offered with 340 hp (250 kW) and 380 hp (280 kW) outputs, and the second – with 495 hp (364 kW) output. With this model, Jaguar basically aims to continue its sporting heritage in a thoroughly modern way.
The mission of the race is to produce a world-class vintage racing event with the aim of raising funds to help provide residential care, treatment and support for developmentally disabled individuals in the Pittsburgh region.
Jaguar F-TYPE sports car has a starting $69 000 and is currently available in showrooms.
Source: Jaguar