Jaguar-Inspired Artwork Unveiled At Clerkenwell Design Week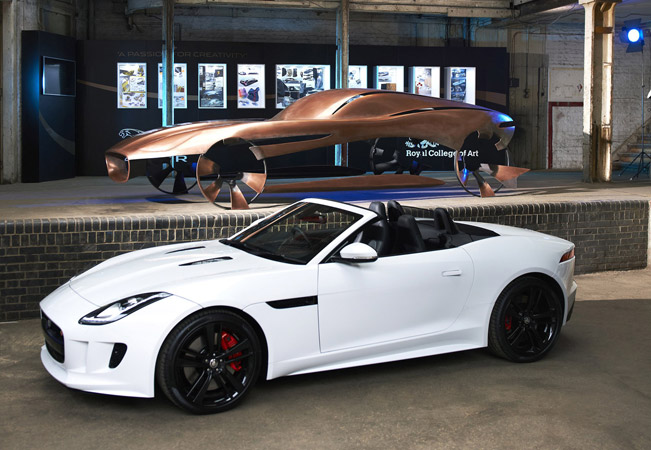 Jaguar as an artwork – yes, many consider the models of the iconic brand an art, however this time the focus falls on a stunning new art installation. The latter has been inspired by Jaguar design and created by Ewan Gallimore and Claire Miller who are students at Royal College of Art.
They work has been revealed to the opening of the Clerkenwell Design Week in London. Of course, the installation was created by RCA students in association with Jaguar's Advance Design team in Whitley, Coventry. Both teams have used many of the technologies and facilities utilized in the creation of Jaguar concept cars and production designs. The brand is one of the main sponsors of Clerkenwell Design Week.
The aim of the teams was to create a "study" which expresses their vision of future Jaguar Design Language in either a sports or luxury context. According to Ewan and Claire, they wanted to create something truly special to catch the eye of company's Design. The installation relates to the Jaguar's sculptural volumes, bespoke materials and visual lightness, and moreover it expresses a seamless transition between interior and exterior space.
Source: Jaguar