Jaguar XJ220 - The Inside Story
Jaguar XJ220 is an iconic car. It was produced between 1992-1994 and totally 281 units were made. The original idea for the super car is to feature mighty V12 engine and 4WD. However, the engineers dropped the idea for V6 and RWD. Definitely a good idea.
XJ220 is powered by a 3.5 liter twin-turbocharged V6 with 550PS (404 kW) at 7000RPM and 645Nm (476 lb-ft) of torque at 4500RPM. It is mated to a 5-speed manual gearbox and sends the power to the rear wheels. The curb weight of the sports car is just 1372 kg (3 024 lb). The top speed is a record – 349 km/h (217 mph).
The price is a record, too - $650 000 (£403 000).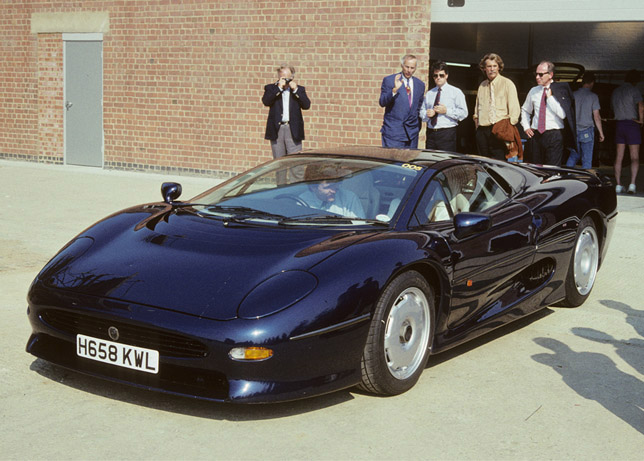 So, if you are in France for Le Mans you might like to know that Mike Moreton, author of 'Jaguar XJ220 - The Inside Story' published by Veloce, is hosting a gathering of Jaguar enthusiasts to celebrate the recent publication of his fascinating book.
The meeting will be at L'Aubergeade, a beautiful restaurant in the village of Diou (postcode 36260), near Vierzon on June 14th. Mr. Moreton will be on hand to sign books and to talk about his time directing the XJ220 project.
Cost per person will be c.90 euros. To make a booking call or fax Jackie or Carolyn at L'Aubergeade 0033 (0)254 492288. There will be only 60 gueasts.
Still, if you can't go personally, you can order the book online.
Jaguar XJ220 – The Inside Story By Mike Moreton
ISBN: 9781845842505 UPC: 636847042509 Available now. UK £24.99, USA $49.95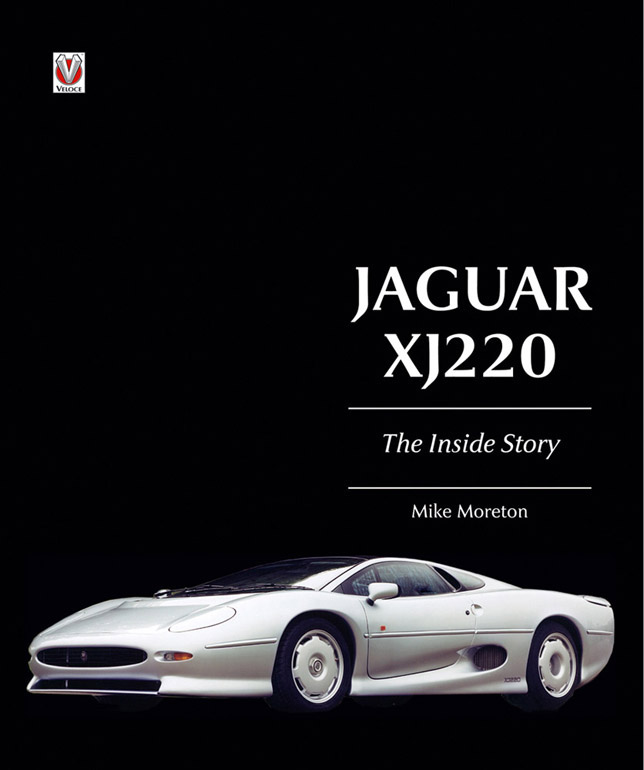 Source: Jaguar