Jaguar XK Exterior Styling Pack
XK buyers wanting a more distinctive yet elegant exterior appearance for their XK can now choose to specify Jaguar's exclusive range of body exterior styling products, known as the 'Exterior Styling Pack', which makes its debut early 2007.
With body styling packages already available on the X-TYPE and S-TYPE, this new addition to the range provides a stylish differentiation for the XK and adds yet another exciting dimension to Jaguar's selection of body accessories.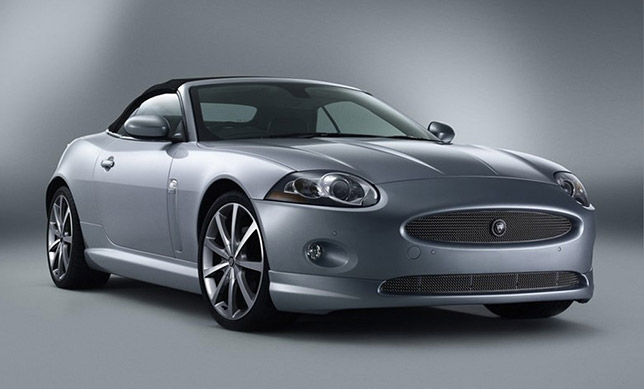 Reflecting the dynamic qualities the XK offers, the Exterior Styling Pack gives the car a more bold and distinct appearance. Designed to reflect and accentuate the dynamic qualities and sleek, strong profile that the XK offers, the Exterior Styling Pack uses the car's existing flowing lines to project its athleticism and performance. This ultimately makes a dramatic but subtle impression on both passengers and passers-by.
The new XK Exterior Styling Pack consists of a front valance, rear valance, upper and lower mesh grilles in a choice of bright or black finish, sill appliqués as well as new exhaust tailpipe finishers, giving the vehicle an aura of self-confidence.
As with all of the body styling packages, engineering integrity has been maintained and the components have been developed for ease of installation onto vehicles and all parts utilise current fixings. The Exterior Styling Pack comes as primed therefore supporting fitment to all vehicle colours.
Jaguar Design Director, Ian Callum said: "We have designed a range of accessory products to visually emphasise the stance and presence of the XK. The enhancements we have made for the XK Exterior Styling Pack give the car an even more stylish and purposeful look by deliberately lowering the visual stance of the car and creating exciting new elements that work with the elegant profile of XK."
Available from March 2007, the Exterior Styling Package can be retro-fitted to all non-supercharged new XKs from launch.