2015 Jeep Renegade signed by the Rolling Stones Auctioned by Charitybuzz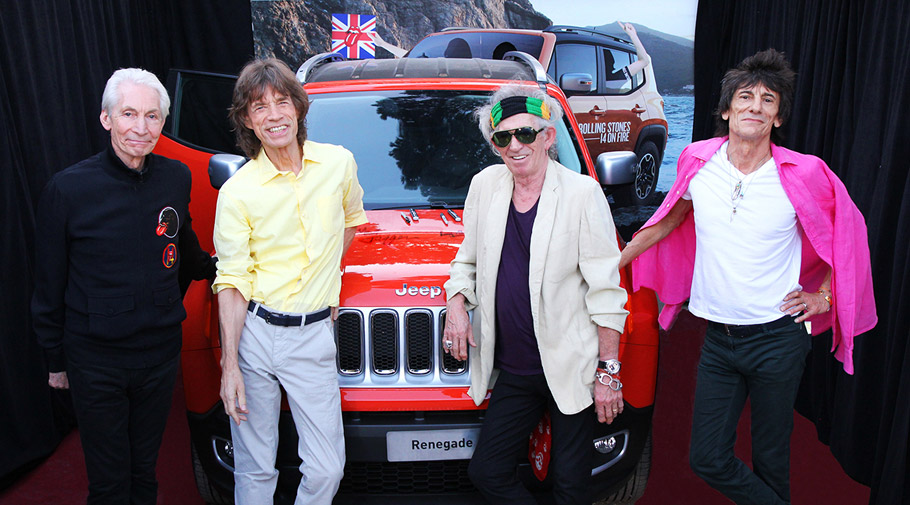 2015 Jeep Renegade signed on the hood by Rolling Stones members Mick Jagger, Keith Richards, Ronnie Wood and Charlie Watts was successfully auctioned off. An anonymous buyer has secured the one-of-a-kind vehicle for $46,000 USD. This did not happen at an event but rather at the global charity auction site Charitybuzz, and was held between 5th and 23rd of December. The proceeds will benefit Community Links.
Community Links is a London-based organization, which is dedicated to help those who bear the consequences of social exclusion. The organization develops great practical activities and shares the local experience with practitioners and policy makers.
As a matter of fact, the Jeep brand was the "Presenting Sponsor" and exclusive automotive partner of the latest 2014 tour of the band, called "14 On Fire". The flagship vehicle was the Grand Cherokee.
At the tour we also saw the introduction of the 2015 Renegade in Italy following its international debut at the 2014 Geneva Motor Show. A one-off example, which was just sold, was signed by the band members on 22 June in Rome.
The new Jeep Renegade is the only car in the segment to offer nine-gear automatic transmission, two drive systems, rear axle disconnection device and an instrument panel complete with 7" display. The automatic transmission is coupled with the 2.0-liter Multijet II diesel engine flex fuel. There is another engine option, which is the 1.8-liter E.TorQ. It comes linked to the five-speed manual or six-speed automatic transmission.
Source: Jeep