Jeep Wows Brazil with 2015 Renegade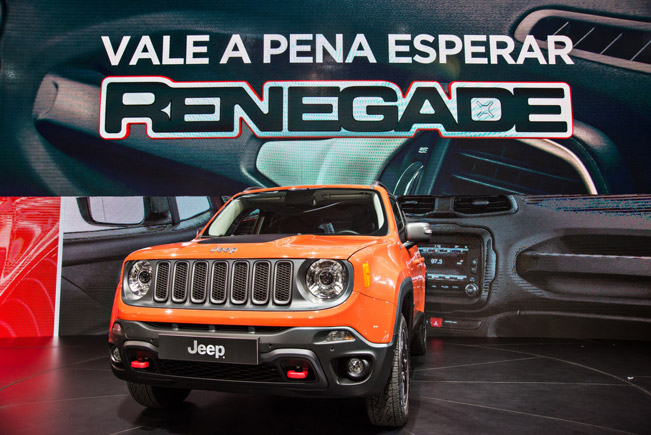 2015 Jeep Renegade has been introduced in March but it is not late for the vehicle to make its first official appearance in Latin America. The equivalent of the show in Geneva is Sao Paulo and it is where the magic happens. In fact, at this show debut such vehicles that we can't see anywhere else in the world. Take for example the Nissan Kicks concept or the new Troller T4.
But continuing with the main topic, the Renegade stands out with its perfect proportions, which is ideal for the region's narrow roads. The car offers great off-road capability, open-air freedom and convenience. More importantly, it is equipped with a segment-first nine-speed automatic transmission that contributes to outstanding on-road and off-road driving dynamics.
In Brazil, the nine-speed automatic is coupled with the 2.0-liter Multijet II diesel engine flex fuel, while the 1.8-liter E.TorQ engine comes linked to the five-speed manual or six-speed automatic transmission. As a matter of fact, the Renegade will be the first compact SUV equipped with a diesel engine to be sold in Brazil.
In addition, it will also be the first Brazilian-made car that will have the ParkAssist function. 2015 Jeep Renegade perfectly matches the spirit of adventure and can-do attitude of the country and is expected to attract thousands of new customers to the brand. The sales are expected to start during the second quarter of 2015.
Source: Jeep