K-Tec Racing Upgrade For Clio 197/200
K-Tec Racing tend specialize in Renault-tweaking. Today, the have a new engine upgrade for the Renault Sport Clio 197 or 200. It sounds dodgy, but it isn't. They are even offering a 12 month/ 30, 000 miles warranty. Besides, the jump in power is not stunningly drastic.
According to K-Tec, many throttle friendly owners of the Clio 197/200 express minor discontent at the low and mid sectors of the rev counter. Their upgrade is specifically targeted for the car's F4R 830 engine. It's called the "KTR215" and you pay for it £1,366 ($2,156) you get. In return you get:
1 x set of Cat Cam 402 high performance billet steel camshafts
1 x genuine Renault cam timing belt
1 x set genuine Renault camshaft caps
Installation by K-Tec Racing's technicians
Bespoke K-Tec Racing OBDII ECU remap
That means an additional lump of 12lb-ft. of torque at 3600 rpm and 10lb-ft more between 5200-7500 rpm. In terms of horsepower – plus 10 hp more at 5200 rpm and 15 more at 7000 rpm. The end result is a maximum output of 215 bhp and 175lb-ft of torque. These numbers will matter in real life situations and on the track as well.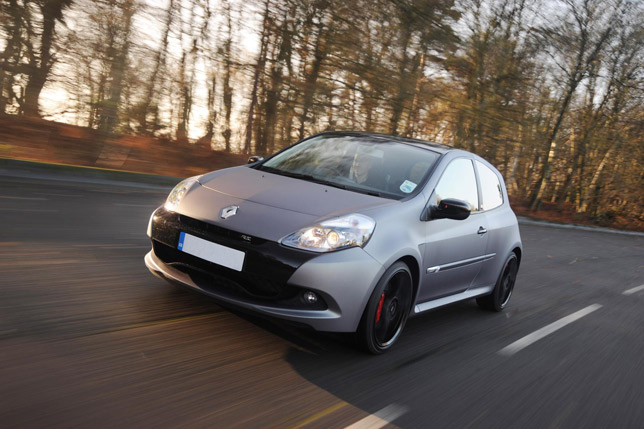 Source: K-Tec Racing