Kaege's Porsche 911 F-Series is an Evergreen Classic Based on the 993 Model

1972 Porsche 911 F-series is one of those automobiles we only get to see on the TV screen. Unfortunately we rarely encounter the beauty of these automobiles. As a person who is keen on dramatic and exclusive old cars like this one, the project done by Kaege is feasting my senses. I hope it does to yours the same, because it is based exactly on this "car-rarity"… or at least it looks so.
Here is the little secret of this Porsche: it is actually built upon the advanced air-cooled series 993, and then modified to mimic the 911 F-series model. Nevertheless, the entire equipment of the 993, such as air conditioning, six speed gear, brake system, multi-link rear suspension, airbag, wipers, etc., remain unchanged.
SEE ALSO: Kaege Changes Porsche 997 GT3 Clubsport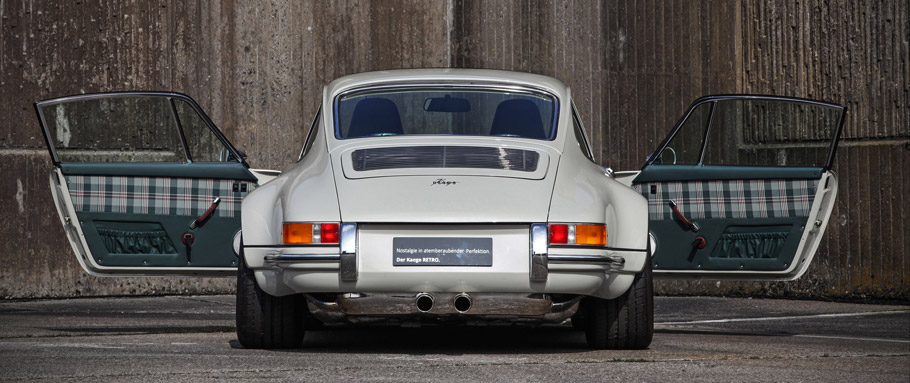 The major modifications are featured on the outside with the addition of carbon fiber elements for the body. The tuning company made its own Backdate design, with the stops pulled out of car's body, in order to correspond to the visual appearance of the shape of the F-series model. The car is driven by the air-cooled 3.6 liters engine, which produces 300 HP. The total weight of model is 1,195 kg and this is attributed to the lithium battery.
The headlights were changed with Osram LED technology in classic design. Another difference form the original outlook makes the new three-part rims in Fuchs design with correspondent tires and KW coilovers.
On the inside, the changes made keep the classic 70s design of the car… well there's a little contemporary flavor added with the Becker navigation and the Recaro seats. And if you are somewhere near Stuttgart, you will have the chance of seeing the car at the Retro Classic that starts tomorrow.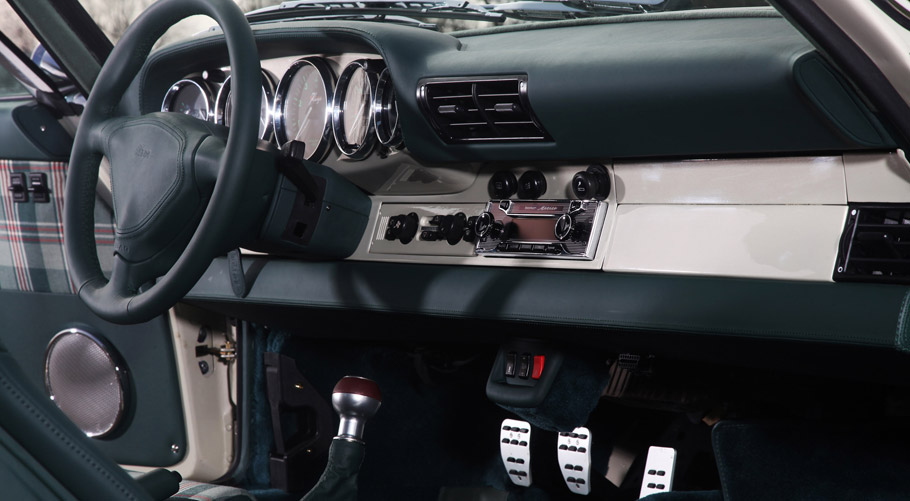 Source: Kaege