Kahn Jeep Wrangler Sahara Chelsea Truck Company CJ300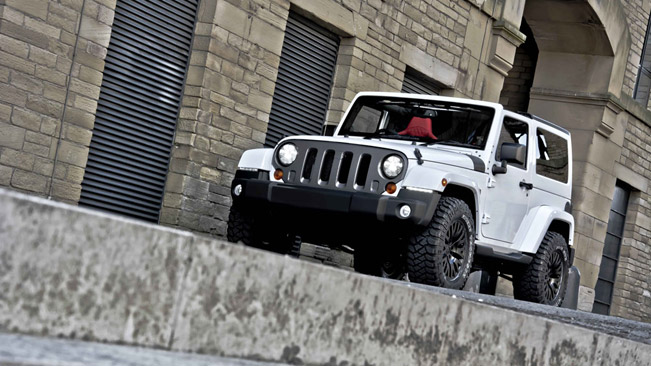 The tuning specialists at A. Kahn Design seem to be at their best form because they are constantly surprising us with new transformed vehicle every week. In the beginning of this week we are happy to see that they have released their Kahn Jeep Wrangler Sahara Chelsea Truck Company CJ300.
This premium vehicle combines legendary and benchmark capability with rich and modern styling. The exterior of this Jeep Wrangler Sahara 2.8 Diesel 4DR - Chelsea Truck Company CJ300 is decided in bright white which gives it an upscale presence.
To make it even more distinctive, Kahn Design Team decided to give this Wrangler brake calipers finished in Liquid red, pair of xenon crosshair headlamps, fuel filler cap in smoked black, Kahn enamel wing shields and tailgate logo, painted roof, Chelsea Truck Company spare wheel cover, Chelsea wheels, RS Chelsea wheels 7.5x17" in smoked black and door entry sill plates in stainless steel.
We are all familiar that the luxury tuning specialist are masters of the interior and always deliver the best "bespoke touch" in industry. To make it look even more evolved and sophisticated, they have equipped the Wrangler with quilted and perforated front and rear seats in red leather with matching stitching, mud flaps, vented foot pedals in machined aluminium and speedo and rev counter in fascia in red completes.
To sum up, A. Kahn Design again showed how the monotony of mass produced vehicle can be tailored into an individual creation.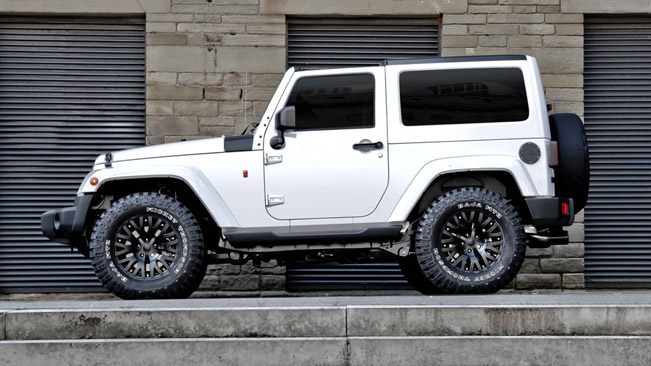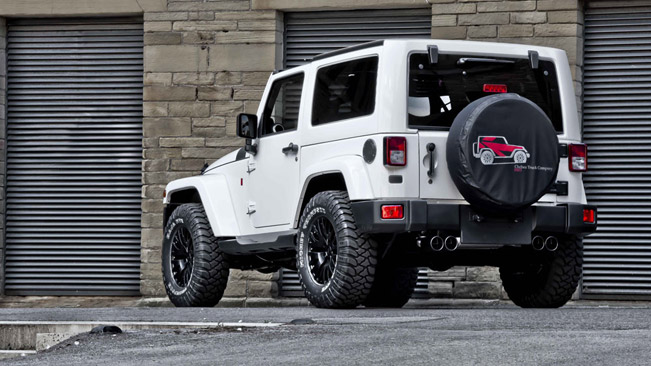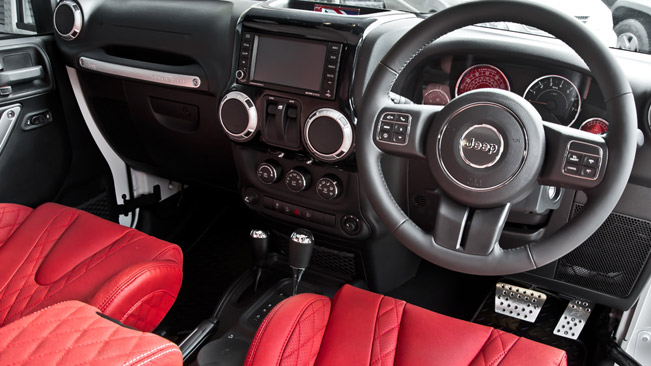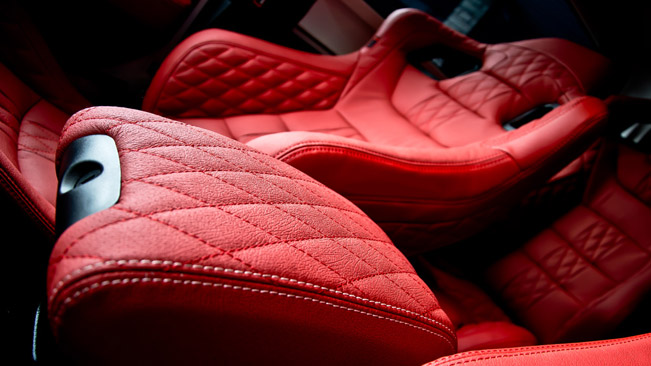 Source: A. Kahn Design