Kia Introduces 2014 Cadenza Ad Campaign [VIDEO]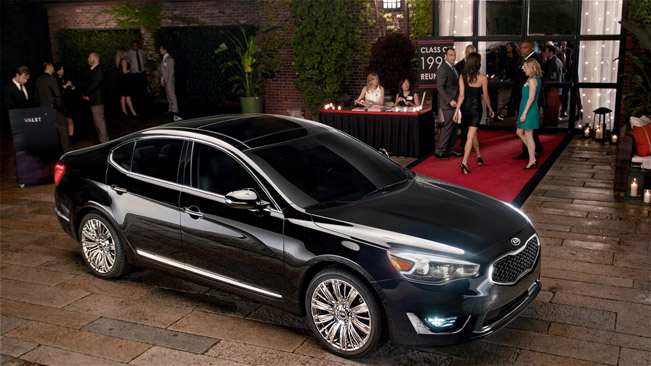 2014 Kia Cadenza was recently unveiled on the North American being the the most technologically-advanced vehicle the brand has ever created. The model is powered by a 3.3 liter GDI powerplant which is capable of producing 293 horsepower (215 kW) at 6,400 rpm and 345 Nm (255 lb.-ft.) of torque at 5,200 rpm.
The powerful unit is mated to a six-speed automatic transmission thus transferring the power to the front wheels. In addition, the automatic transmission includes Sportmatic manual shift mode and paddle shifters.
Now it is time for the Cadenza to be officially presented to the general public. Kia has just released its new commercial, in which the new model navigates the streets of New York City. Eventually the car confidently delivers its stiletto heel-wearing driver to her 20-year reunion as stunned spectators realize they may have not noticed her in the past, but now she is truly "impossible to ignore."
The 2014 Cadenza comes to signal a new era for the Kia brand. It has all of the attributes to take people by surprise, because once they are in the car they will surely experience all of the technology and premium amenities it has to offer.
The advertisement "Reunion" was created by David&Goliath and you can view it below:
Video Source: YouTube
Source: Kia