Kia Cadenza Previewed with First Couple of Sketches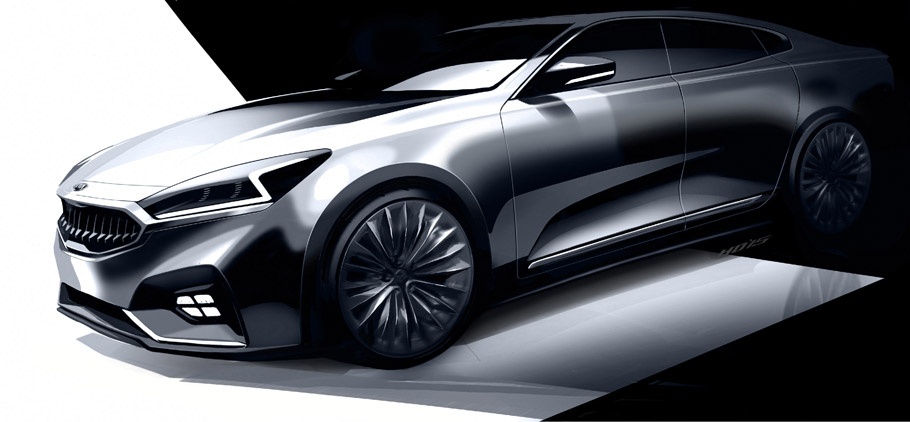 Kia Cadenza has just been teased with first couple of sketches showing its contemporary and athletic design. It is obvious that the car is expected to set new standards in terms of design, both exterior and interior. The fresh design of the Cadenza will be further reinforced with greater refinement and luxury. And let me tell you the best thing about this car: it will go on sale in overseas markets very soon – during 2016. Well, we first have to see its official debut, of course.
In addition, Kia said that the new Cadenza will focus on the quality of its cabin and the contemporary luxury needed for each and any modern vehicle. Compared to the current Cadenza generation, this one has a little bit more progressive exterior design, and the company also promises that it will offer higher levels of luxury.
SEE ALSO: Kia Releases More Details for the 2016 Optima Hybrid Model 
What else do the sketches speak of? They show that the bonnet is pretty much elongated, while the stance of the car seems a little bit lower. Sharper styling lines speak of Kia's new design language.
Although we can't see inside, company representatives say that the new Cadenza features an entirely restyled interior with fresh and luxurious appearance and layout. It will offer its occupant enough space and comfortability. Higher-quality materials than ever before will be used for the interior. So, we a re pretty excited to see this car as soon as possible.
Maybe it will be the newest option for those seeking convenient pricing, excellent appearance and luxurious presence, who knows?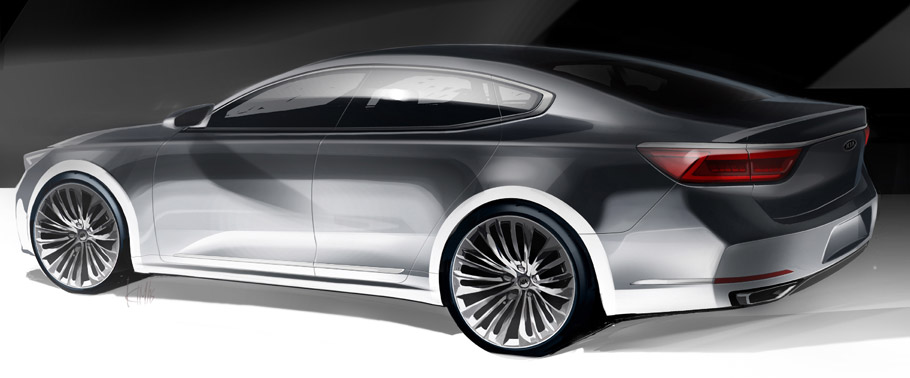 Source: Kia