The second generation Kia Cadenza offers more engaging driving experience and enhanced styling

Makes market debut today
The second generation Cadenza has been just revealed. The 2017 model year car makes a market debut today showing some new styling features, a lot of technology, even higher levels of luxury as well as improved powertrain. With its stronger body structure and new transmission, the car promises to bring about more engaging driving experience.
Exterior
Kia has kept the beautiful emblematic exterior, but adds some new details like the Z-shaped lighting signatures in the headlights as well as the "piano key" LED tail lights. The front fascia continues to express the cult "tiger nose" grille, which however has evolved into a new hexagonal shape adding visual width of the model. The concave grille curves in toward the engine bay, giving more unique presence of the new Cadenza.
SEE ALSO: All you need to know about 2017 Kia Forte Sedan Facelift
By the way, the model is available with two different grilles: if one chooses lower trim levels, he or she will get the "Diamond Butterfly" front grille that is typical for Kia cars; while the higher trims come with the "Intaglio" grille, featuring vertically oriented, faceted blades. Other cool details include the chrome-plated trunklid, side mirrors, and rear quarter windows.
Interior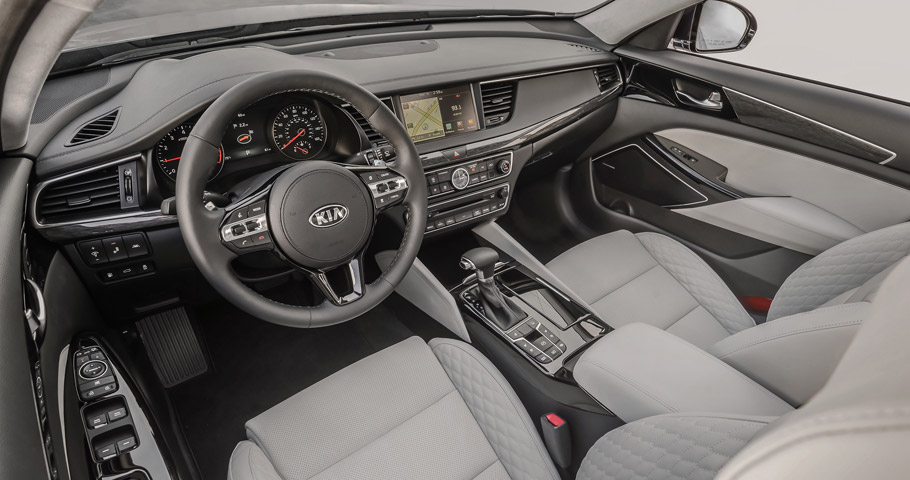 The cabin of 2017 Cadenza has been too modified: it has been imbued with luxurious materials throughout. More importantly, the designers have visually widened car's interior space with a wraparound dashboard. It flows into the door panels and features real stitching. For those wishing for more luxury, then they can opt for Nappa leather with diamond-shaped stitching. Interesting enough, some of the improvements have been made with the help of the 3D printer.
Engine & Performance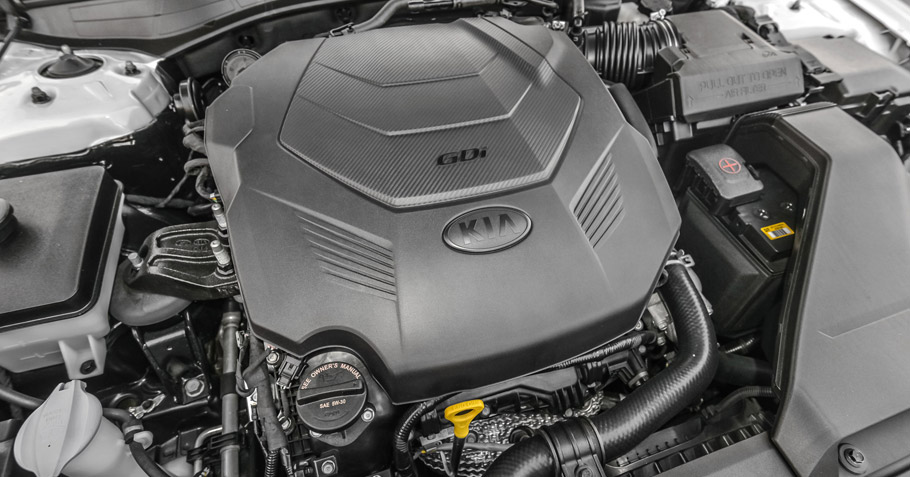 2017 Kia Cadenza is powered by the 3.3-liter V6 unit, which comes for the new model year with improved fuel economy. The engine produces 290 horsepower (213 kW) and 343 Nm (253 lb.-ft.) of torque. The biggest innovation added here is Kia's first FWD-based eight-speed automatic transmission, which sends the power to the front wheels. So, the first customers would probably go for more engaged driving with quick and crisp shifts.
There are a lot of details, but those giving pleasure to the eyes and enhancing the driving experience include the standard 18-alloys wrapped in P245/45R18 tires, or the optional 19-inch alloy wheels with aggressive Michelins, sized P245/40R19. Behind the wheels, there are larger brake rotors that improve overall braking performance.
So, who of you is about to go for the 2017 Kia Cadenza?
Source: Kia