Kia Reveals First Image of 2016 Optima Prior New York Premiere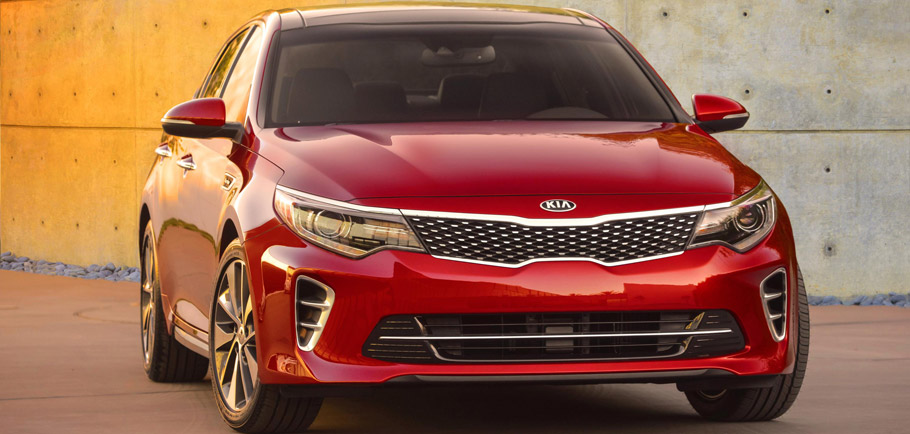 So, this is the first image of the future 2016 Kia Optima that was just revealed. And I am a little bit disappointed. The car in the photograph above has little to do with what we have seen from the beautiful design studies previewed by the brand a week ago. The sketches showed an elongated vehicle with flowing forms, and close-to-the-ground stance. The wheel arches were more pronounced and the sides were more sculpted.
Judging by the photo, the fourth generation Optima has retained its classical forms, but has added some accents like the more flashy tiger nose grille, the new gills on the front bumper and the chrome accents all over the face of the car. Double multispoke wheels are not what this car needs when it comes to surprising the public, although they fit perfectly its mediocre stance.
Kia also officially announced that the new Optima will be powered by many powerplan options. Given the fact, that it will be based on Hyundai's Sonata platform, I do expect to see in the engine range the 2.0-liter and 1.6-liter turbocharged units as well as the 2.4-liter naturally aspirated one. And this is where I pray that Kia will somehow surprise me.
The other data announced by the company includes confirmation on a more spacious interior, additional luxury features and never-seen-before technologies, at least on a Kia … Unfortunately I do not anticipate to see anything surprisingly more different than the previous generation Optima. Whether this proves right or not, we'll see on 1st of April, when the car debuts at the New York Auto Show.
Source: Kia