Kia Pro_cee'd GT Cabrio Drawing Takes Over The Web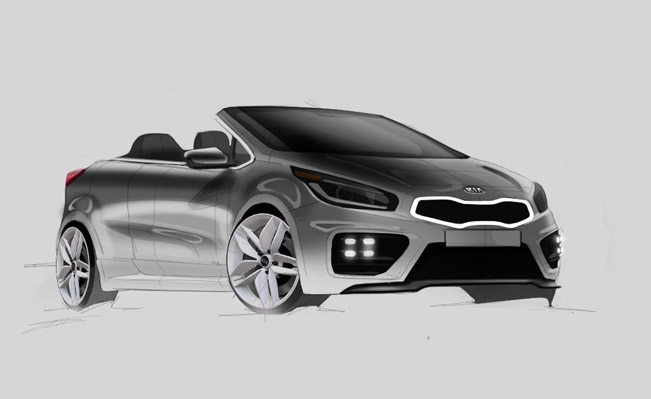 A drawing of a topless version of the Kia Pro_cee'd GT has been circulating around the web thus provoking many questions to be posed. Since officials at Kia said that, there have been numerous rumours that the Korean brand would indeed enter a cabrio into the market, this particular image made big discussions all over the Internet. However, the promise Kia has made is still unrealized.
These facts also inspire car enthusiasts and designers to create a picture of what a Kia cabrio GT might look like, and this is how the image above has been born. This particular Kia Pro-cee'd GT Cabrio concept drawing is of course only speculation. Nevertheless it brings about the thought that such a model would not be out of the realm of possibility.
Given that Kia has recently revealed their decision to expand the GT model range, the convertible version of the car would fit in very nicely with Kia's current GT family. And to go even further into the realm of imagination, if we can guess what kind of engine will be used for such model, it would probably be the 204 horsepower (150 kW) 1.6L four-cylinder petrol unit fitted with a twin-scroll turbocharger.
The only thing left is just to have the expectation that we could have the happiness of seeing such GT Cabrio in the showrooms by the end of 2015.
News And Picture Source: kia-world