2013 Kia pro_cee'd With World Premiere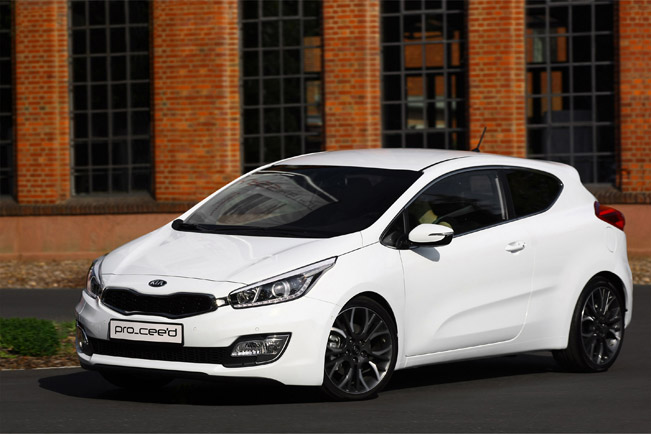 2013 Kia pro_cee'd will make its world premiere at the Paris Motor Show which will take place on 27th of September. This model is actually the third installment of the second-generation cee'd family.
The all-new pro_cee'd will debut as a three-door hatchback, and is expected to be available at dealerships in the Spring of 2013. In addition, the sophisticated new Kia includes all the enhancements made to the cee'd five-door and cee'd Sportswagon.
However, it dramatically adds enhanced sporty appearance and more powerful stance. In few words, this car embodies emotion and energy. Kia offers a distinctive design adventure and the new pro-cee'd will embark upon this journey.
Source: Kia