Teaser: 2013 Kia pro_cee'd GT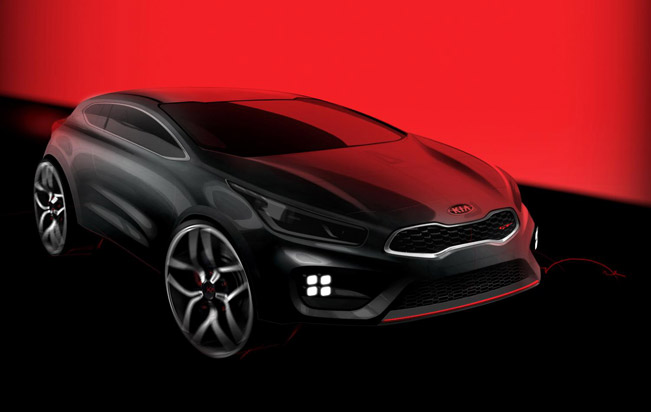 Kia has just exclusively released the first teaser image of their new and aerodynamically empowered Kia pro_cee'd GT. The model will make its official launch in the second half of next year, exuding thirst for speed and adventures.
It is visible that the hot hatch is perfectly aligned with Kia's sportiness and "fun to drive" positioning. The model of course is based on the all-new pro_cee'd which had its global debut at the Paris Motor Show earlier this year.
The pro_cee'd wiil to go on sale next year, however earlier than the GT model - in the spring. Unfortunately, there's scarce information around the technical details and specification of the latter. All we know so far is that the 2013 pro_cee'd GT will include the 1.6-litre turbocharged GDI engine mated to a six-speed manual transmission.
Source: Kia