Kia Ray - A city car for Korea
Small and ugly? No, it's not SMART, at least not this time. The answer is an all-new Kia Ray compact vehicle. Fortunately, the vehicle will be sold exclusively in the Korean home market.
2012 Kia Ray City Car is aimed to provide its customers economical travelling and spacious interior. Of course, the exterior paid the huge price. It looks exactly like a lunch box. There are no words about powertrain options, which will be announced closer to the yet-to-be confirmed launch date, but you haven't expect a lot.
Kia Ray has sliding rear passenger side door, which has to enable easier entry and exit in tight parking spaces, but it looks really bad, because the symmetry is broken.
From the rear, Ray presents a wide and stable stance, highlighted by prominent LED rear combination lamps and vertically positioned bumper reflectors. So, you'd rather look this thing from behind.
In conclusion,  Kia Ray is a very bad copy of Scion xB and we are kind of happy, that it will never reach the European or US market.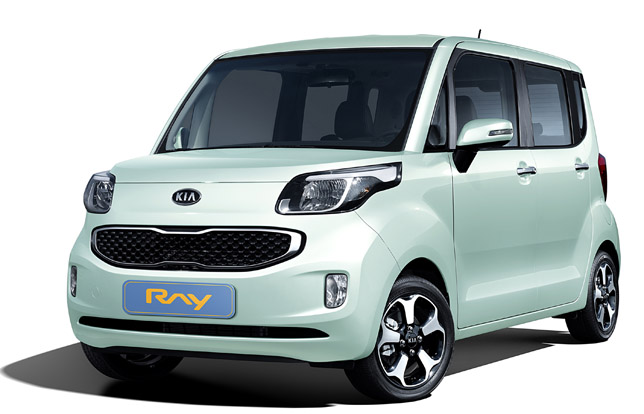 Source: Kia